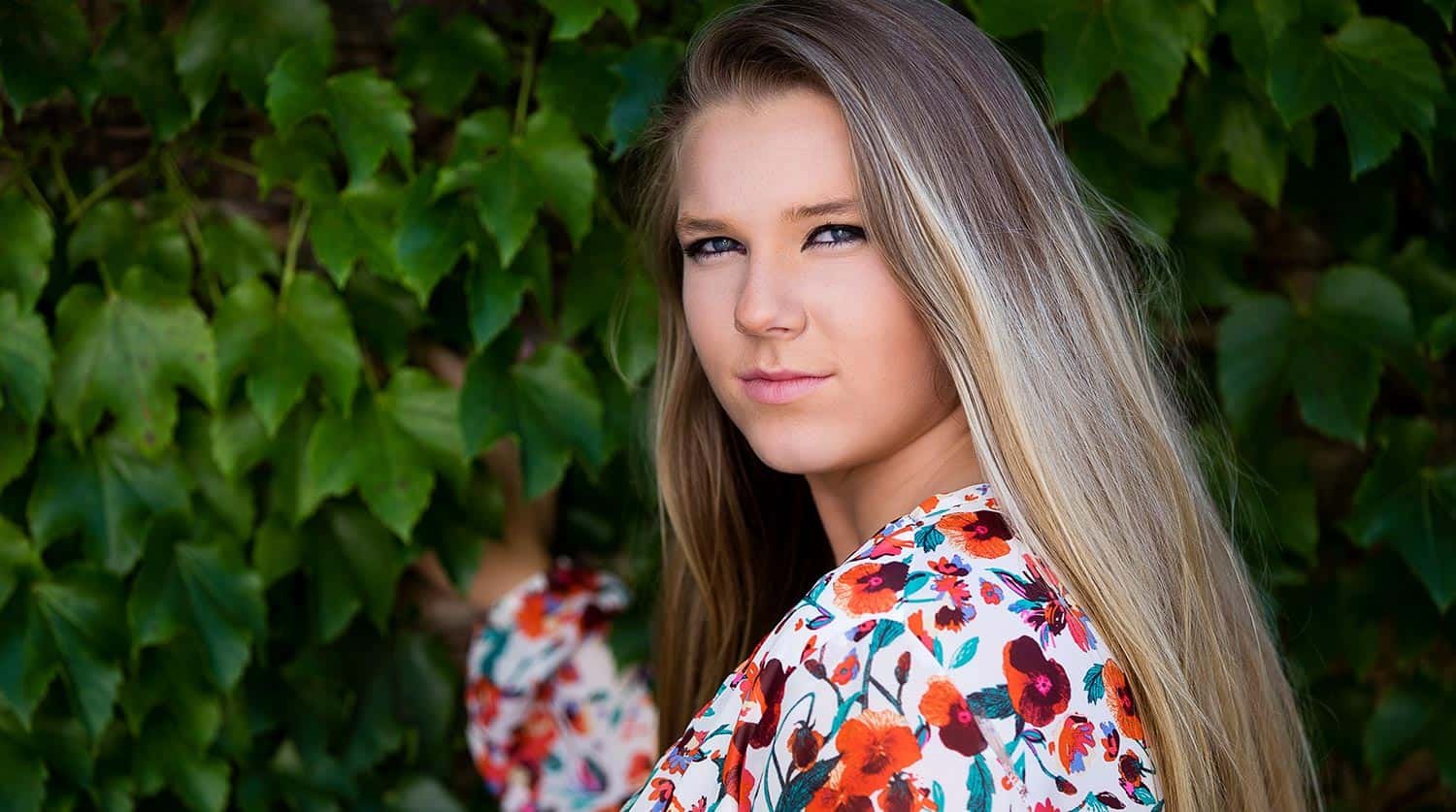 After having a blast photographing both of her older sisters, I can't tell you how much I was looking forward to photographing Tori! She did not disappoint! She's an exceptional athlete and her sessions were lively and fun!
For me, being able to capture some of her dance moves in the studio was crucial! This girl can jump!!! But I also enjoyed getting the chance to go outside with her as well to show off her style! Check out a handful of the many, many great photos we captured!
Here's an interview we did with Tori where we asked her about life and her nFocus experience…
nFocus: How would you describe your photo shoot?
Tori: The photo shoots were a lot of fun! Nick really knows what he is doing and knows how to get your true personality out into the pictures.

n: Were you nervous about being photographed? Did you feel less nervous as the session went on?
T: I was a little nervous just because I had never done the modeling thing, but it was a lot of fun and the shyness really faded away during the first session. Its best just to be comfortable because you don't want to look uncomfortable in the pictures.
n: Did you enjoy being a model rep? What did you like or not like about the experience?
T: I really enjoyed being a rep!. It made me feel like a model even though I'm nowhere near it. It's very exciting to get all the attention of the camera!!
n: What was your favorite part of your photo shoots?
T: My favorite parts about the photo shoots was probably my athletic pictures! I definitely recommend doing hobby/sport type pictures in your session! Also, i loved the outdoor session because you really get some good pictures out of it and the landscapes are beautiful!
n: Did you feel like the shoot moved too fast, too slow or just right?
T: Both of the sessions were perfect. No rush and they felt just right.
n: Would you recommend nFocus to your friends? Why or why not?
T: I would definitely recommend nFocus to my friends! Nick really captures your personality and inner beauty as well as outer. He also has a lot to offer that make the memories worth lasting.
n: You're about to start your senior year, what are you most looking forward to?
T: For my senior year I am mostly looking forward to making every moment last because before I knew it, I was a senior and I just want to go back and live every moment again.
n: How would you describe your fashion style?
T: I am a super athlete. I mostly wear the occasional t-shirts, leggings type of clothing sometimes dressing all cutsie. Comfy and casual!!
n: What it your go-to item in your closet?
T: My go to item is jeans and a nice t-shirt. So comfy and casual!
n: Where do you see yourself in 10 years?
T: In 10 years I'm hoping to be a part time nurse in maternal area and part time dance studio instructor.
n: What do you like to do when you have time to yourself?
T: I'm really into all the planning and stuff so I try to stay organized so that's what I do in my free time.
n: Where would you most like to go to college?
T: As of right now I am mostly into University of Cincinnati, it is a beautiful campus and has a great college dance team and nursing program.
n: Favorite spot on the planet?
T: My favorite spot has to be the good ol' Tennessee Smokey Mountains!
n: Favorite place to go with your best friend?
T: My favorite place to go is to the beach or just out for some lunch.
n: Define yourself in one word?
T: Motivated!!
n: If you had a superpower what would it be and why?
T: If I had a superpower it would be to heal my body quickly. I'm currently in a sling for 6 weeks after shoulder surgery with a recovery minimum of 6 months and all I want to do is dance and do cool tricks but I can't, so PLEASE someone give me this superpower!!
n: If a theme song played every time you walked in a room, what would it be?
T: Dance, Dance by Fall out boy. LOVE!!
n: Favorite three songs on your phone?
T: Dancing on my own by Calum Scott – Say you won't let go by James Arthur – That's what i like by Bruno Mars
n: Favorite band or musical artist when you were 10?
T: Probably Hannah Montana or some Disney band like that.
n: Something most people don't know about you?
T: Most people don't know I have a pet tortoise named after the tree dude in Guardians of the Galaxy. GROOT!!!