Welcome to nFocus seniors
nFocus Photos is a boutique photography studio located in Crystal Lake, IL that specializes in high school senior photography. Our goal is to tell THE STORY OF YOU! I promise you won't be standing in front of a boring school backdrop and no one's going to ask you to 'go over there and hug that tree'. Instead, we'll work together to create photos that express your true personality and lifestyle! Maybe you're conservative or maybe you're bold and crazy. Maybe you love sports or maybe you're into the violin. Whatever it is, I want to create images that will never be mistaken for a yearbook photo! Photos you'll share with your own teenagers twenty-five years from now and say, 'look how cool I was'…

What your friends are saying
"He really tries to capture your personality!!"
Getting my senior photos done with Nick at nFocus was one of the best decisions I could have made! He really tries to capture your personality and make your pictures one of kind! He is incredibly nice and easy to work with! I love the variety of shots and poses we were able to do! I could not be happier with how my pictures turned out!!      …Talia Tomson
"I would describe my experience as amazing!!"
I was a little nervous at the start of my session, but as we progressed it made me feel 110% confident in myself! My favorite part was changing into all of my different outfits and seeing how they turned out on the back of the camera. It was a lot more fun than I expected and I feel like this is something everyone needs to experience before they start a new chapter in their life!!     …Chloe Becker
What parents are saying
"Priceless…"
I purchased a metal print of the image with Jessica laying in the grass smiling up at us like she always does. The picture is incredible and I hung it at the top of the stairs so I will see her smiling face every day when she is away at school. You can not put a price on pictures that capture your daughter in a way that makes you feel like she is still home smiling at you! It was the best money I've ever spent!! These are not just pictures, these are memories and art! Priceless!!         …Char Hillman, Jessica's Mom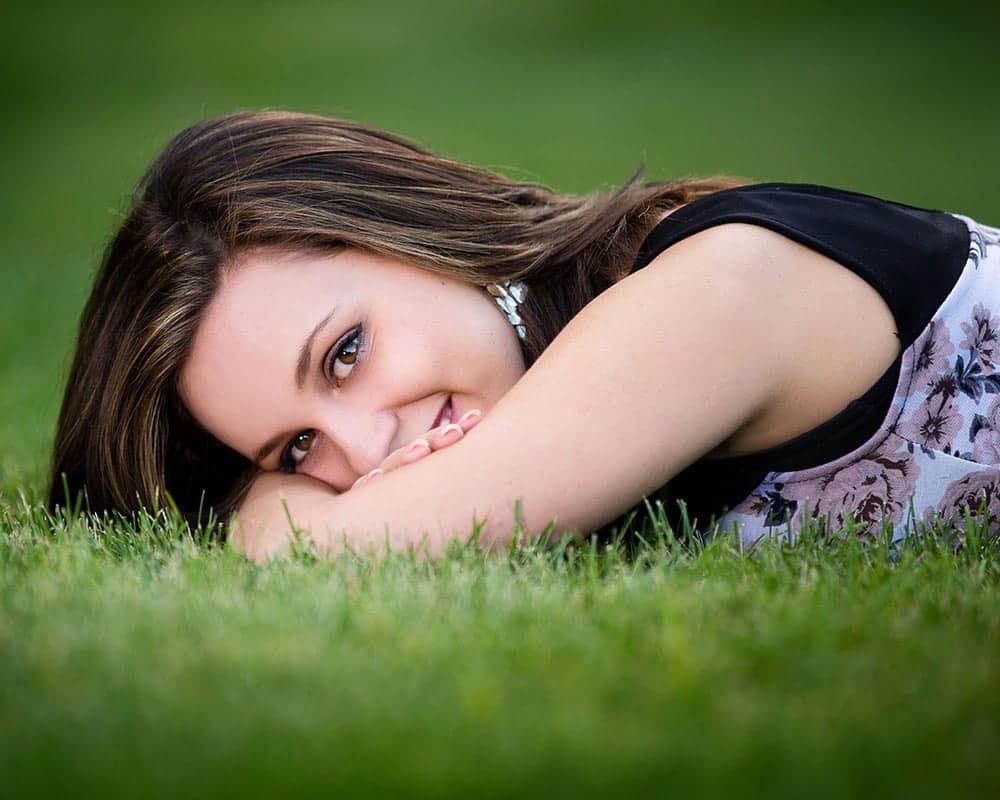 "As professional as I've seen…"
This is one of those big milestones – your child graduating from high school! The process of capturing this can be somewhat overwhelming; What are all of the steps in this process? Is the price right? And most importantly, will the photographer really be able to capture the essence of my child's personality and beauty? Nick covered all of these points flawlessly. As a photographer, his photos really standout. Others I have used in the past took nice pictures but Nick caught just the right look, at the precise moment that makes your heart sing. The photoshoot was easy going, Nick provides great direction. He is competitively priced – and the process is as professional as I've seen. I can honestly say the entire process was completed with such ease, I couldn't have asked for anything more.        …Karen Baker, Emma's Mom
"I was amazed as I watched them work together…"
When Darby and I first walked in to the nFocus studio to meet with Nick, I was immediately captivated by the quality of his products that he had on display. The variety and beauty of his photos were quite impressive.
Our sessions with Nick were very professional. Darby thoroughly enjoyed having the diversity of outfits in both her indoor and outdoor sessions. I was amazed as I watched them work together. Nick's use of backdrops, props and poses really accentuated Darby's features and personality. Both the indoor/outdoor sessions were fun, memorable and an overall great experience.
Darby loved it! I was happy to give her this opportunity to feel special as well as photos to remind her of that forever. Thank you, Nick!       …Julie McDonough, Darby's Mom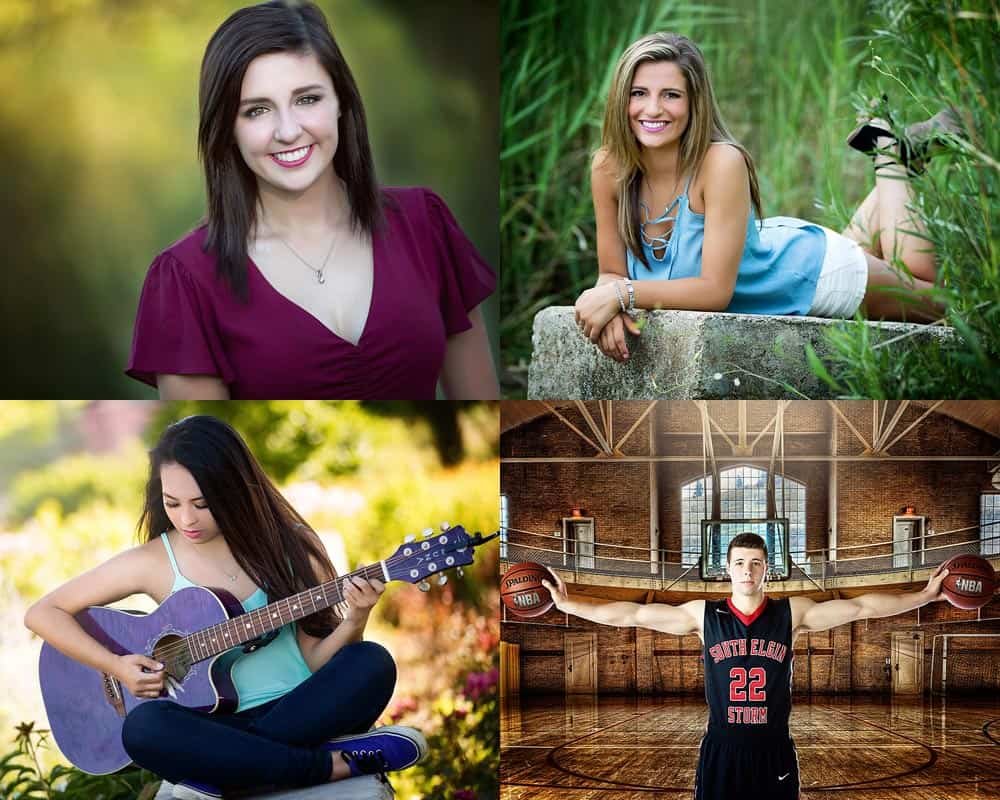 YOUR SENIOR PHOTOS SHOULD NEVER BE MISTAKEN FOR A YEARBOOK PHOTO…

Class of 2022 Senior Photos Just $50 for our most popular outdoor shoot Hey, Class of 2022 – Congratulations! You are finally seniors!! Just in time for our annual senior session sale!! For the next five days, 2022 Seniors can get our MOST POPULAR session for just...
read more

the CONSULTATION
At nFocus we like to start with a free senior photo consultation. The consult gives us a chance to meet and plan out all of the details of your session. We'll discuss portrait design, clothing, makeup and location ideas. I also show you all of the diferent products we sell and get all of your questions answered before you actually book your session.
your SESSION DAY
Come to your session prepared to have fun! It's your day!! Don't worry about posing or how you're going to smile… I'm going to take care of all the details. Just enjoy your time in the spotlight and above all else, be yourself and your photos will turn out great!! A day or two after the session I'll post a preview from your session on Instagram and Facebook, so be sure to become a fan!
ORDERING SESSION
Once your photo session is over, we'll schedule a time for you to come into the studio and put your order together. At the ordering session you'll be able to view all of your retouched photos on a large screen. I'll help you put your order together and choose products that will be the best to display and show off your photos!
your INVESTMENT
Clients who choose nFocus are investing in a custom experience and professional quality products. Session fees start at $75. Portrait Collections starting at $369 and a la carte items are available.

nFocus Photos
1055 Nimco, #C
Crystal Lake, IL 60014