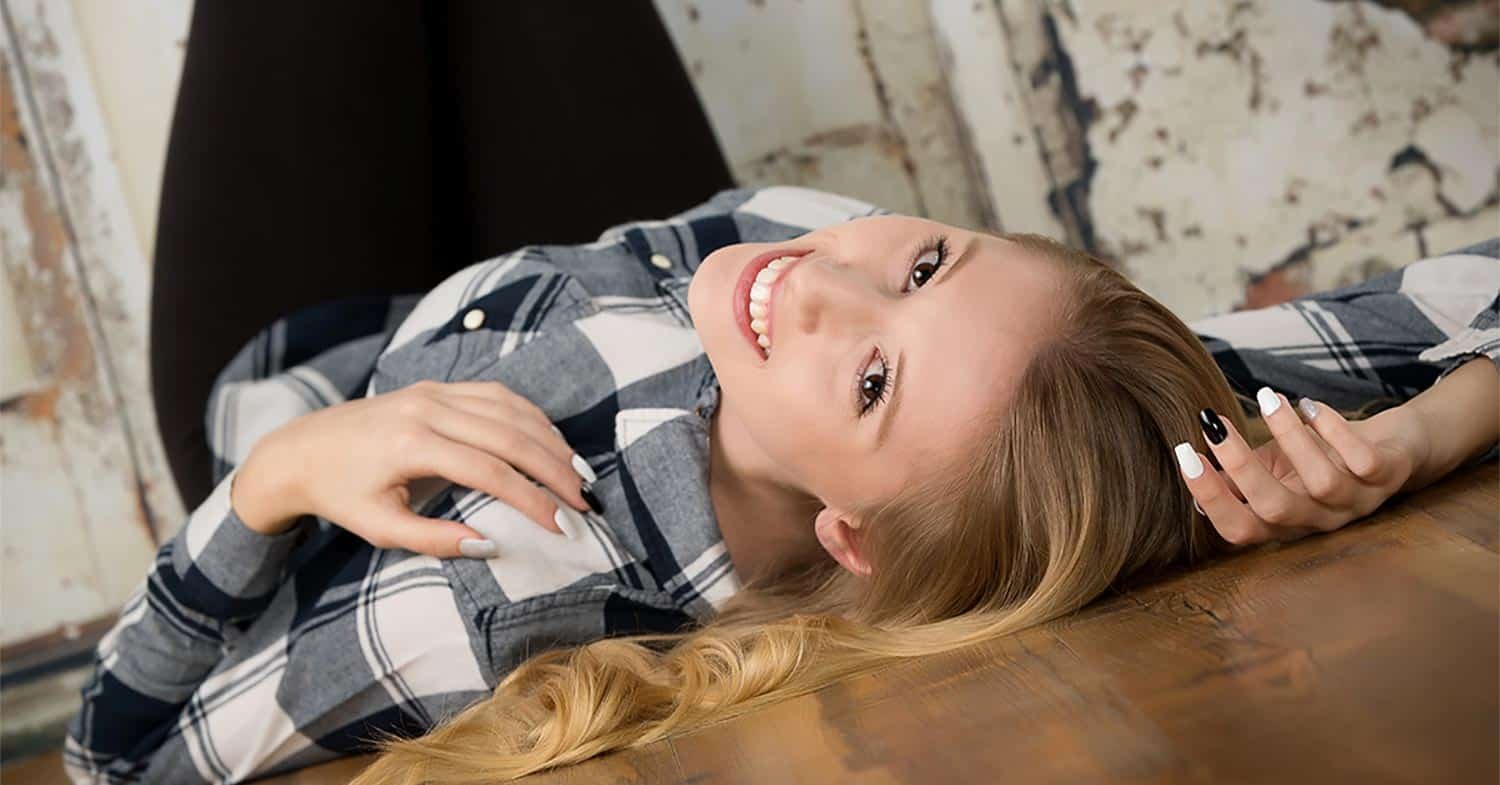 Meet Haley who's going to be a senior at Richmond-Burton High School this fall and is one of our Model Reps for the Class of 2018!!
When Haley was in our studio with her parents back in February to sign up for our Model Rep program, she was about to get her braces off and was looking forward to being photographed without them! One of the best things about my job is getting to photograph people at important times in their life. Graduating high school and getting your braces off are two big ones!
Haley was easy going and fun to work with! She was game for anything which made her sessions a total blast!
Check out the photos from her session then read our interview with her where she talks about life and her nFocus experience!
nFocus: How would you describe your photo shoots?
Haley: They were so much fun! I loved all the different types of photos I got!
n: Were you nervous about being photographed?
H: I was nervous because I didn't know what to expect, but that feeling went away almost immediately.
n: What was your favorite part of your photo shoots?
H: The outdoor session because I really like taking pictures with brick wall backgrounds, in the fields, the lake etc.
n: Would you recommend nFocus to your friends? Why or why not?
H: I would definitely recommend nFocus! Nick does a great job picking your perfect angles and capturing the real you!!
n: Your Mom was at your shoot. Did you feel like it was a good bonding experience for the two of you?
H: I felt like it was a great bonding experience for my Mom and I because I'll only get senior pictures once and she got to be a part of the whole process with me!
n: What are you most looking forward to your senior year?
H: I'm most looking forward to being on Dance Team for my third and final year!
n: What's the go-to item in your closet?
H: My white converse because they go with anything and they're super comfy!!
n: What do you like to do when you have time to yourself?
H: I enjoy listening to music, drawing, reading, penny boarding, doing makeup and photography.
n: Where would you most like to go to college?
H: UW-Madison or U of I Urbana-Champaign
n: Favorite spot on the planet?
H: Paris, France!!
n: Favorite place to go with your best friend?
H: We have a lot of places we go such as the little creek by our houses, Main Street Coffee Co., Pizza Ranch & Six Flags. But our all time favorite place to go together is Vans Warped Tour!
n: Define yourself in one word?
H: Adventurous!!
n: Favorite three songs on your phone?
H: I have WAY more then three but the three I've been listening to lately would be, By The Way- Red Hot Chili Peppers ,Me You by Russ and Simple Man by Shinedown!!!
n: Something most people don't know about you?
H: Most people don't know how much I like to travel! I've been to 19 states (my goal is all 50), several U.S. virgin islands, Canada, The Bahamas, France and Puerto Rico!!