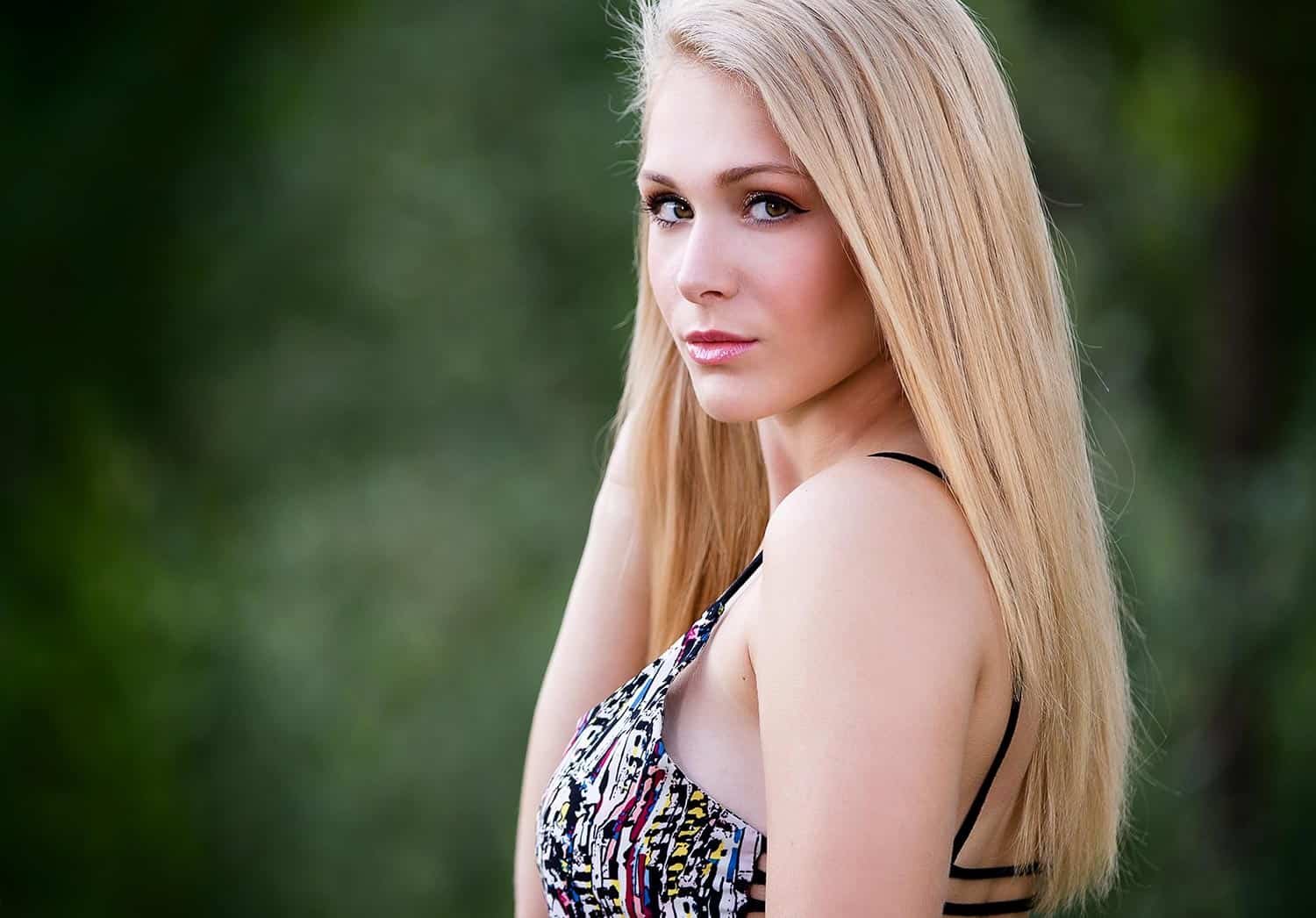 Today I'm sharing photos from Olivia's senior photos sessions! Olivia is one of our Class of 2018 Model Reps from Johnsburg High School and we photographed her in the studio this past Spring and then again outside last month.
Olivia's very confident in front of the camera and was a lot of fun to work with. She generally knew the exact type of look she was going for in her photos and we helped her to achieve that with poses and lighting that helped her to look her very best!
One of the advantages of doing separate studio and outdoor sessions on different days is that you can really change up your hairstyle to get more variety. Olivia didn't just change hair style, she changed color as well which gave her a ton of variety and a whole new look! Both sessions were awesome and resulted in a ton of great photos!
Check out these photos from her session and then read what she has to say about her nFocus experience!
nFocus: How would you describe your photo shoots?
Olivia: My photoshoots were very fun! Personal! You worked very well with me and knew what looked good and not so good.

n: Were you nervous about being photographed? Did you feel less nervous as the session went on?
O: I truly did not feel nervous being photographed. I truly feel natural in front of the camera and believe I can work it well too.
n: What was your favorite part of your photo shoots?
O: The way the pictures came out was a blast and to really try different things I never thought of.
n: A lot of your friends may not want to have senior photos taken, or may want a friend to take them. What would you tell them?
O: I would recommend nFocus because it's a very personal thing that isn't awkward at all. nFocus is good at knowing the person and what pictures will look best.
n: What are you most looking forward to your senior year?
O: I am looking forward to senior year because of the lasting memories I will create this year!
n: How would you describe your fashion style?
O: My fashion style is truly anything and everything! Really just what I'm feeling that day. Like dress up or lazy day.
n: What it your go-to item in your closet?
O: Leggings! Always!
n: What do you like to do when you have time to yourself?
O: I love to read
n: Where would you most like to go to college?
O: University of Wisconsin – Parkside!!
n: Favorite spot on the planet?
O: Anywhere with friends or family!!
n: Favorite place to go with your best friend?
O: The mall!
n: Define yourself in one word?
O: Strong willed. Ok, that was two words.
n: If you had a superpower what would it be and why?
O: I'd like to be able to shape shift because I really want to be a mermaid!
n: If a theme song played every time you walked in a room, what would it be?
O: Fergeilous
n: Favorite three songs on your phone?
O: I-spy, I'm the One and Temperature!
n: Favorite band when you were 10?
O: The Jonas Brothers
n: Something most people don't know about you?
O: I may put on a tough exterior but I'm really a softy.