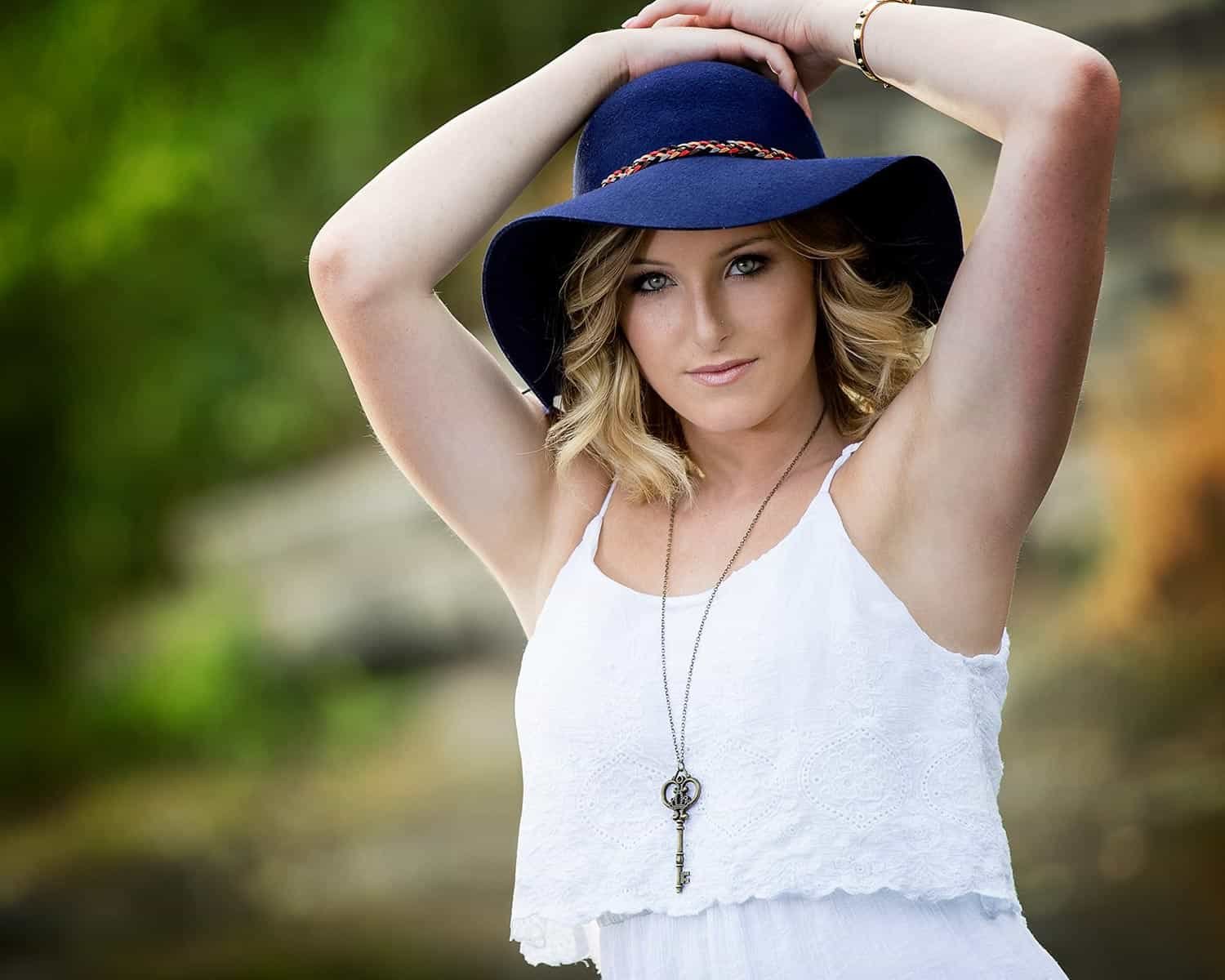 Today on the blog we're featuring senior photos from our session with Class of 2017 Model Rep, McKenzie from Hampshire High School.
McKenzie was one of the nicest seniors we ever had the please to work with. She was a cheerleader on the Hampshire squad that won state in 2015 and also sang in the choir.
As a Model Rep we photographed McKenzie in the studio during the Spring of her Junior year and then again outside in the summer when she was officially a senior! Our outdoor shoot stared in Downtown Algonquin where we found lots of cool, grungy backgrounds and then moved into Cornish Park. I loved the outfits McKenzie chose and the floppy hats she brought were a blast to photograph!!
Here's what McKenzie had to say about her nFocus experience, "My session made me feel great!! I knew my pictures were going to be amazing just setting foot into the studio. I wasn't very nervous, I just did not know what to expect. After about 5 minutes of taking pictures I was super comfortable and able to take some great pictures! Nick really knows how to make someone feel good about themselves! I felt so confident and pretty taking them!! I think it's so important to get professional senior pictures taken. People usually just put it off and use their school photos, but end up regretting it later. I love the way my pictures look!!"
We love the way her pictures look too!
Are you a Senior who hasn't taken Senior photos yet? Why not take care of it this winter before you get busy with your last days of high school! Fill out the form below and I'll gladly send you all the information you need!