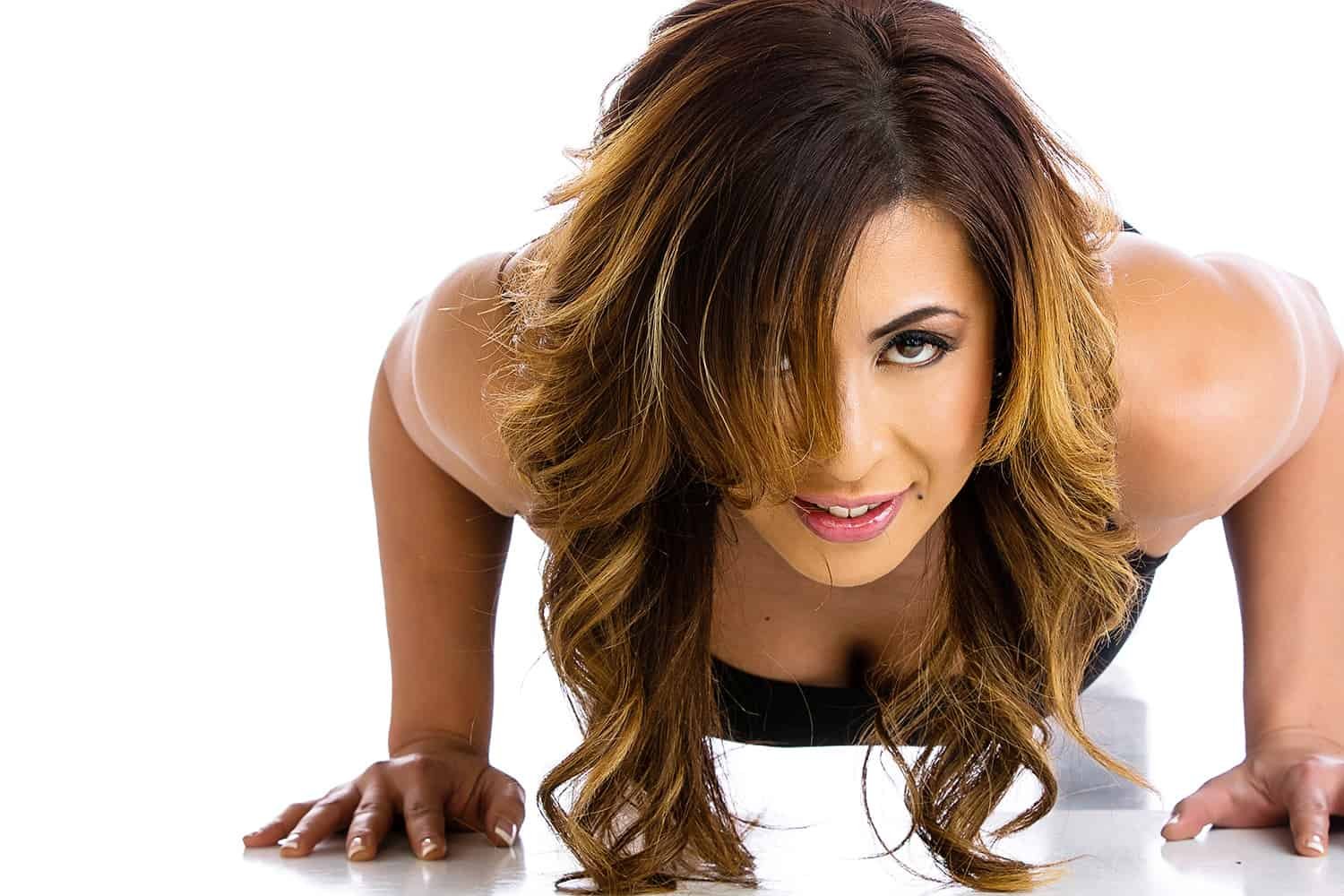 Kristia Hord is a Life Change Coach from Rockford, Illinois. She runs a very successful business called
Fit Life Leaders
.
She came to nFocus in early 2016 looking to add some professional images to her website.
Kristia chose a three outfit session so she'd have a nice variety of images to choose from.
We also decided to shoot on a clean white backdrop, so the images would be easy to edit and match the nice, clean look of her branding and website.
Kristia has a ton of energy and her session was fast paced and a lot of fun!
She brought along her husband, Rich, who jumped in for a few photos. She also brought Jude Ann Artistry to do her makeup and keep it fresh!
We recently had a chance to interview Kristia about her nFocus experience. Look for it below…
Our interview with Life Change Coach, Kristia…
nFocus: Did you enjoy your session and working with Nick?
Kristia: Yes, very much!!!
n: What if anything would you do differently?
k: I would not have done anything differently!
n: How did your session make you feel?
k: I felt like a celebrity! 
n: What did you like best about your photos?
k: I liked the variety of photos, as well as the poses and the props to choose from!
n: Have you used your photos in your business?
k: I have been using my photos all year long in my branding!
n: How?
k: I've been using them to promote my fitness challenge groups and to invite others into the business opportunity!
n: Do you feel the photos have helped your business?
k: Yes!!! The photos make my site look more professional!!
If you'd like more info about Kristia and what she does, feel free to reach out to her through her facebook business page at facebook.com/kristiahord.
Are you a fitness professional looking to step up your website game? Professional images will make a huge difference and make you look and feel fantastic! Submit the form below and I'll be sure to send you all the information you need!