Today we're featuring senior pictures with Jordie who was one of our Class of 2022 Model Reps from Burlington Central High School.
As part of our Rep program Jordie was able to bring some of her friends into the studio for a BFF shoot that was a total blast! She also participated in our group Concert TShirt shoot and of course her senior shoot in the summer.
Jordie had some previous modeling experience  and was completely comfortable in front of the camera. It was fund to be able to bounce idea off each other and we ended up with a bunch of incredible images! Here are just a few…
If you're interested in being a Class of 2023 Model Rep, follow this link for more info!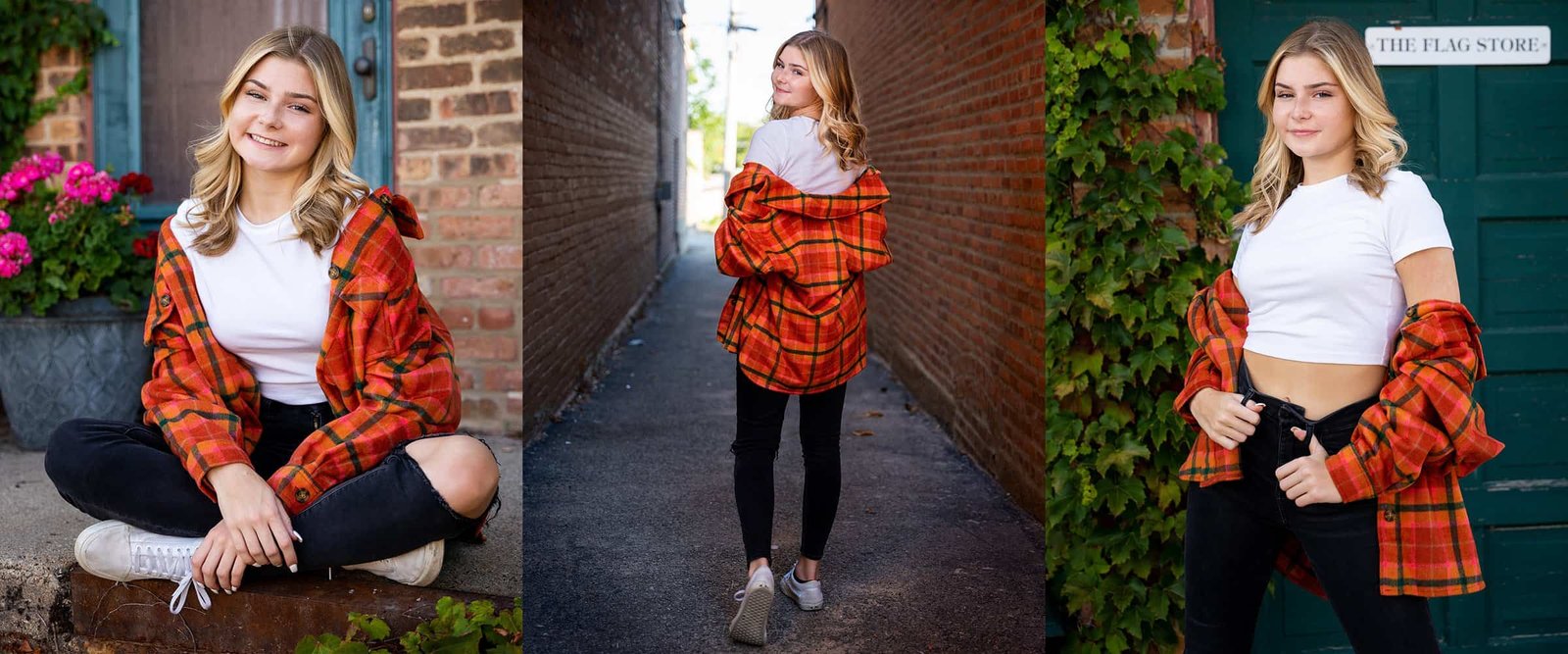 We had a chance to talk to Jordie about her Model Rep experience. Here's what she had to say…
nFocus: Thank you so much for being an nFocus Model Rep! How did you first hear about our Rep program?
Jordie: I first heard about the model rep program through some family friends, The Buckmans! I have also followed nFocus on instagram for a little while and loved all of the photos.
nFocus: How did you like the Model Rep experience?
Jordie: I loved the model rep experience! I was able to have shoots with my friends as well as some on my own. It was a fun and lighthearted environment. I loved that I could add my opinion on photos and didn't feel pressured in any way. I also LOVE all of the pictures that Nick took!
nFocus: Did you ever feel awkward while you were being photographed?
Jordie: I felt like there was a perfect amount of coaching. If there was a pose that was not my favorite I could easily voice my opinion. I never felt awkward when being photographed because it was a very easygoing environment.
nFocus: What was your favorite part of your photo shoots?
Jordie: My favorite part was the people I met!
nFocus: What's the most exciting part of being a senior?
Jordie: The most exciting part of my senior year is looking into colleges and the next steps of my life!
nFocus: What are your plans after high school?
Jordie: To get my CNA license and then go to nursing school!
nFocus: What's something most people don't know about you?
Jordie: Most people don't know I filmed a pilot for Fox Television!
If you're interested in being a Class of 2023 Model Rep, follow this link for more info