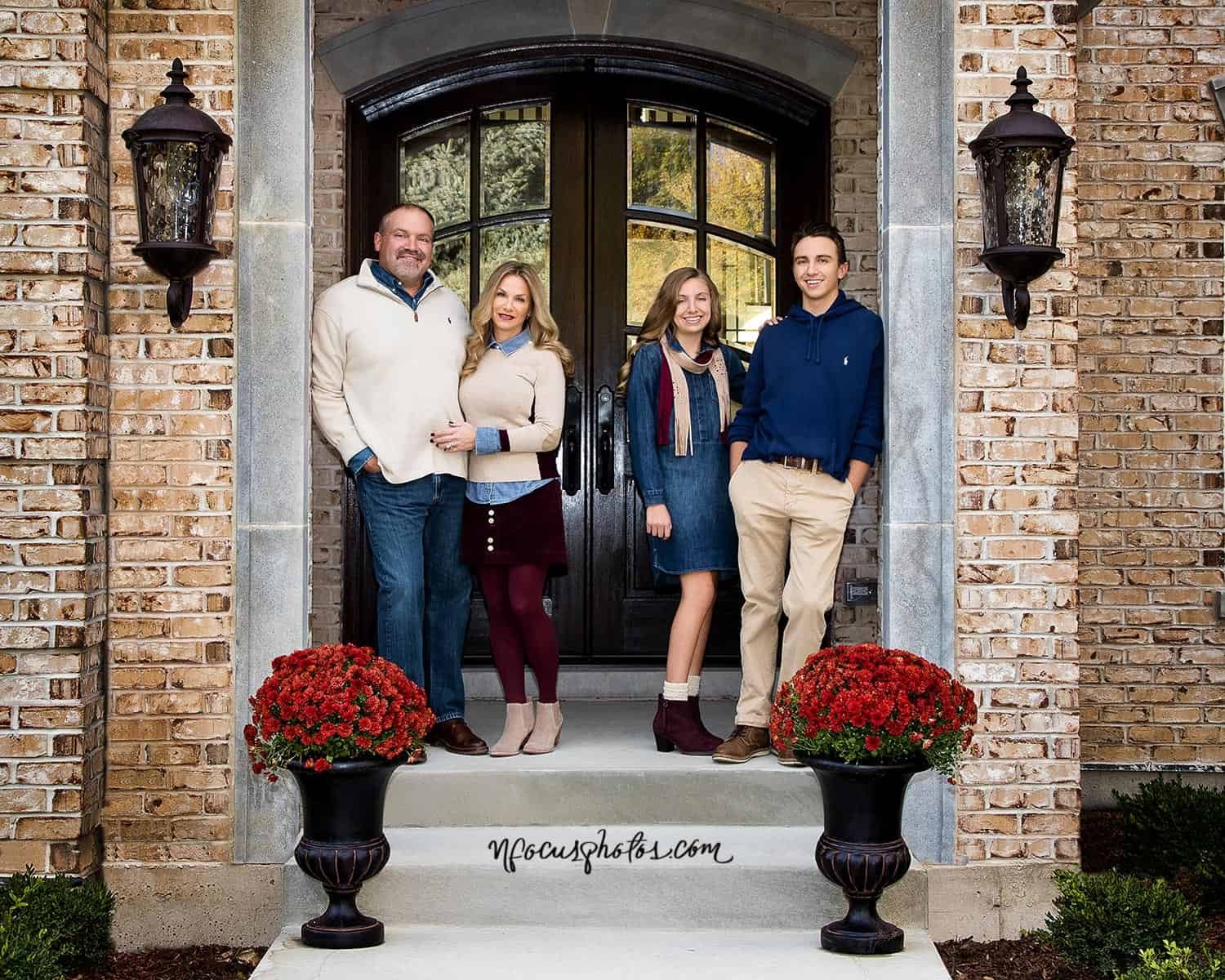 I've been fortunate enough to photograph the Tarzian family several times now, but this was our first family photo session at their new home in Lakewood, IL.
The new house is beautiful in every detail and so is the family that lives there. Lots of fun to photograph and we had a beautiful fall day to help things along!
One of the things that makes the Tarzians so fun to work with is they always come to sessions with great ideas and well thought out outfit choices. Notice here they stick to solid colored clothing that blend together? Little details like that go a long way in creating timeless portraits that will look great hanging in your home!
When's the last time you updated your family photo? Too long? Let's fix that! Get in touch using the form below and I'll send you all the information you need to get started!