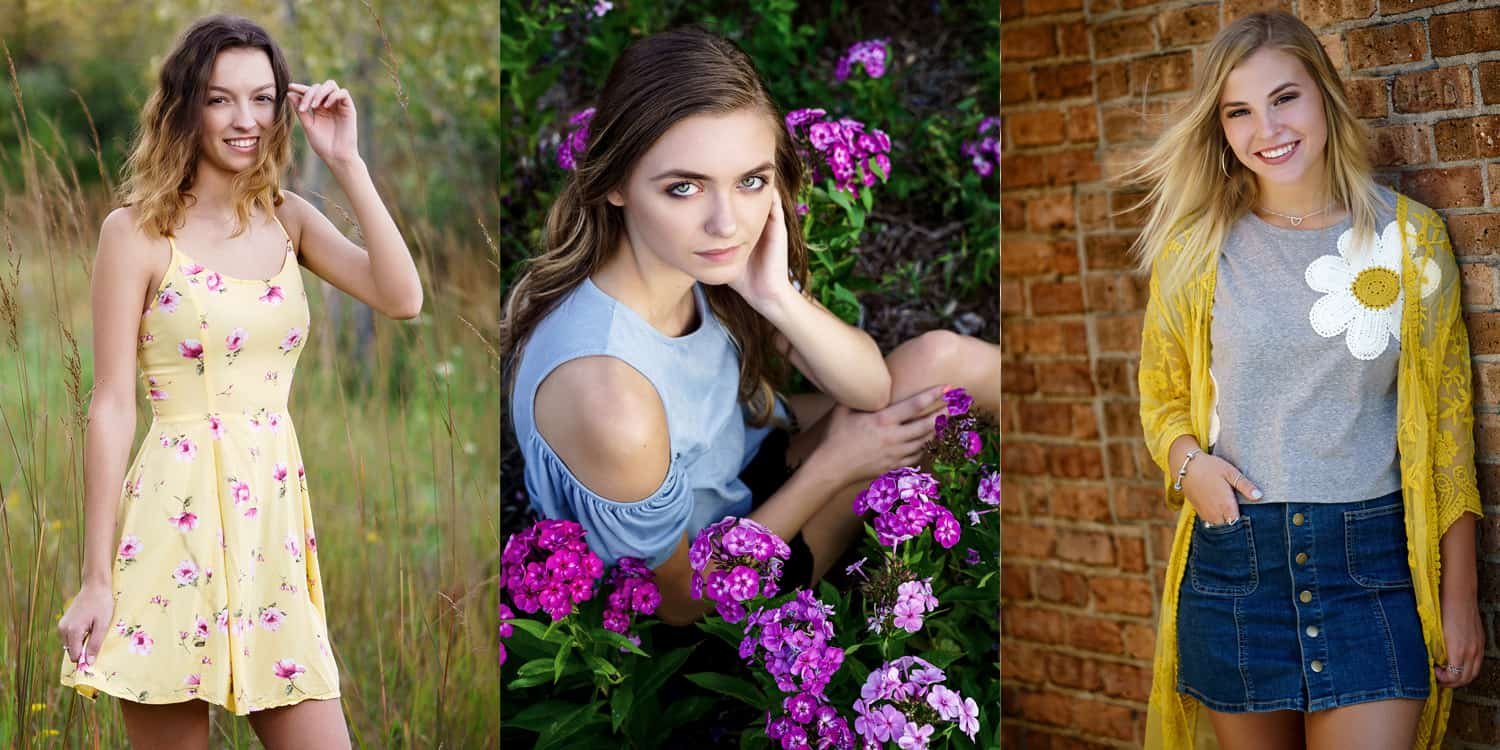 Juniors! The search is on for our Class of 2020 Model Rep team! nFocus is looking for Juniors to represent their class as nFocus Model Reps! We are looking for energetic fans of our work who want to have us take their senior photos and who are willing to be ambassadors of our studio.
Are you in? Click Here to Apply!!
Here's how the program works:
First, nfocus Model Reps will get a free outdoor senior photo shoot next summer. It's our most popular four outfit/two location Breakaway session that normally goes for $150 – but our reps pay zero session fees!
In addition we'll be hosting a bunch of themed bonus shoots in our studio this spring just for our Reps. Things like prom dress shoots, BFF shoots, concert t-shirt day, bring your pet day and a whole bunch more, as well as any other ideas you might want to suggest!
During these sessions we'll be trying out new ideas and backgrounds as well as creating photos for our advertising and other promotional materials for the Class of 2020. You're going to be the first ones from your senior class getting photographed and your photos will be all over Facebook, Instagram and the nFocus website!
In addition to the free photo sessions, every time you refer a friend to nFocus you'll earn referral credits good for discounts on your senior photo order, as well as additional products you'll love and entries in our year end prize drawing!!
To qualify:
1. You must currently be a high school Junior who wants to have your Senior Photos taken by nFocus Photos.
2. You must be able to attend a consultation meeting with one of your parents at our studio in Crystal Lake.
3. Most importantly, you must be excited to promote nFocus to your friends and encourage them to have their senior photos taken with us!

To apply, go to nfocusphotos.com/rep20 and submit your application. Make sure your parents know you're applying because once I get your application I'll be back in touch with you and your parents to set up the consultation meeting. I'm only going to be taking applications for a short time, so apply soon! If you have any questions you can email Nick Porcaro or message him on Facebook. Looking forward to working with you!