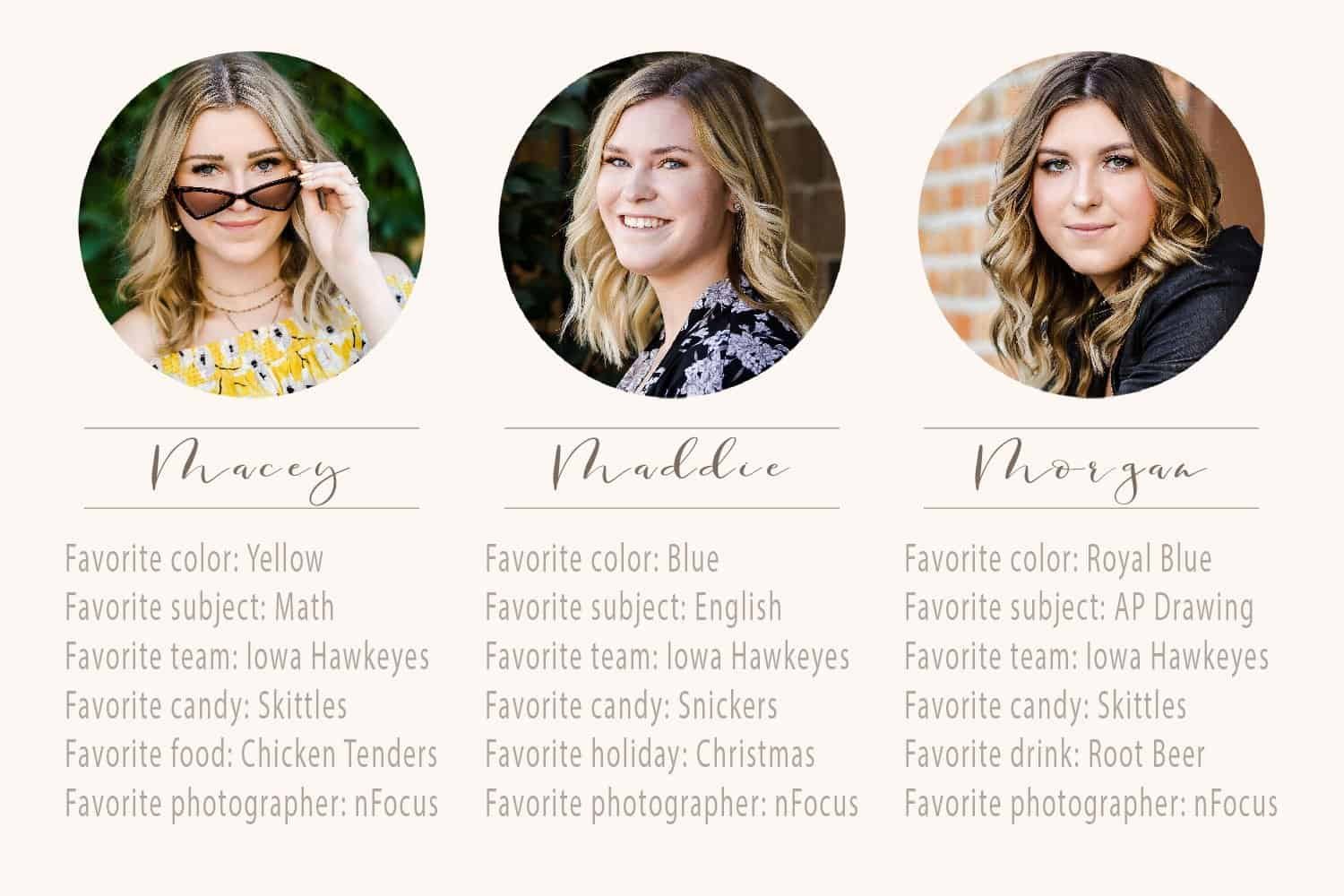 Today we're featuring our first ever senior photo shoot with triplets! Here are nFocus model reps Macey, Maddie and Morgan from Burlington Central High School!
When I first received their Model Rep applications in January I was super excited… I'd never photographed triplets before! But it didn't take long before a bit of nervousness crept in…  I'd never photographed triplets before!
So many moving pieces in a multi-person session like this – And how was I going to tell them apart!
But once I met these three my fears quickly subsided.You couldn't meet three nicer young women! So much alike (they all love the Iowa Hawkeyes), but still three distinct, larger than life personalities. Macey with her love of music, Maddie with her compassionate heart and Morgan the free spirit!
My job was to try and capture a bit of their distinct personalities and hopefully I've done that in the images you see here!
It was a crazy, rollicking session and without question one of the most fulfilling of the year!