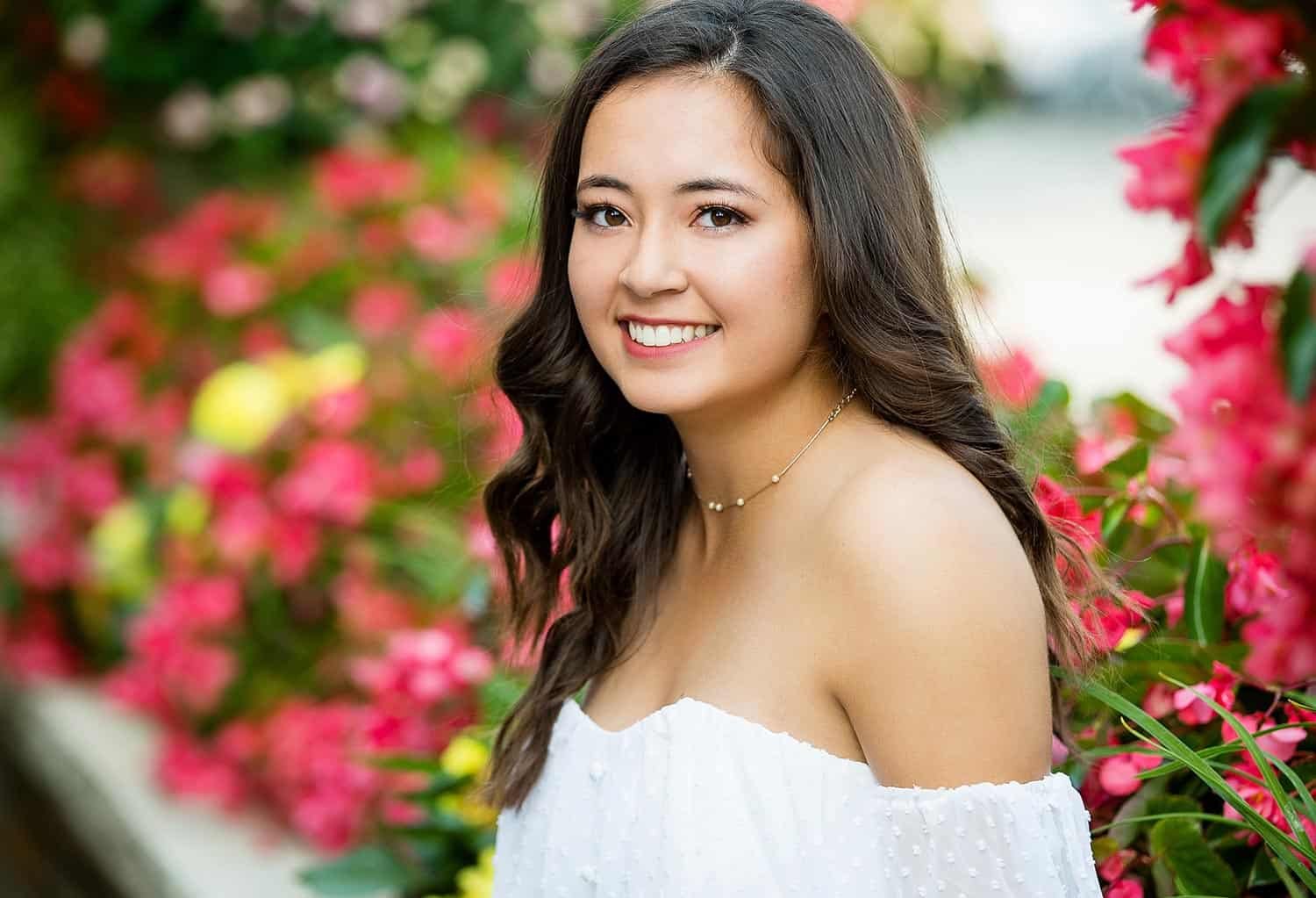 Today we're featuring our senior photo session with Amber who's a senior at Johnsburg High School! Amber played for the Johnsburg soccer team that finished third in state last season and is hoping to build on their success this coming Spring.
Amber signed up to be one of our Class of 2018 Model Reps in January, giving us the chance to work with her on two different photo shoots. Her sessions were lively and fun and the resulting photos were amazing!
We of course made sure to feature some with her in her soccer uniform, but she also was able to wear a variety of different outfits and over the course of the two sessions became very comfortable in front of the camera!
Here's a sampling of the photos we created with Amber for you to check out. Also read what she had to say about her nFocus experience and her love for the Black Eyed Peas!
nFocus: How would you describe your photo shoots?
Amber: My photoshoots were very laidback and relaxed which made it very easy to do and I was able to bring my own ideas and style to the sessions which made it more enjoyable!
n: What was your favorite part of your photo shoots?
A: My favorite part of the photoshoots was finding out what props and backgrounds that I would be posing in front of. Nick did a great job in finding backgrounds for both the outdoor and indoor shoot that corresponded with my style and outfits which ultimately made the final product look amazing.
n: Some of your friends may want to have a friend take their senior photos, or their Mom's friend with a nice camera. What would you say to them about your experience working with nFocus?
A: I would tell them that when you go to nFocus, there is a lot of experience behind the camera. Nick is able to adjust and improvise accordingly to your own style and knows the best angles for you to make your pictures look fabulous. He understands that most of his clients aren't models that are used to being behind the camera so he helps you out a lot and the pressure gets taken off of you!
n: Your Mom was at your shoot. Did you feel like it was a good bonding experience for the two of you?
A: Having my mom at my photo shoot was a good bonding experience for the both of us because it was very important to me that not only I liked how my pictures turned out, but she did too. In the end, she would be the one hanging up the pictures around my house, so I wanted to make sure that she liked what was going on at my shoots. Behind the scenes, we had a fun time picking out outfits and props and her presence behind the camera helped me be more relaxed in my pictures.
n: Did the final photos turn out the way you had hoped?
A: I was beyond satisfied with how my pictures turned out and it was worth my time shooting with nFocus! It was hard to choose a favorite picture of myself because there was a variety of poses, outfits, and backgrounds that I loved so much!
n:What did you like or dislike about your experience as a Model Rep?
A: My experience as a Model Rep was awesome! I liked supporting nFocus while at the same time taking pictures that came out amazing so it was a win-win.
n: If a theme song played every time you walked in a room, what would it be?
A: The people that know me would definitely know that every time Fergalicious came on, it would be me strutting into that room.
n: Favorite band when you were 10?
A: My favorite band when I was 10 was the Black Eyed Peas. My Dad and I used to listen and sing to them all the time. Even today, I periodically turn their songs on because my love for them hasn't died.
n: If you had a superpower what would it be and why?
A: If I had a superpower, it would be the ability to read minds. I think it would be cool to know how people think through certain situations and get through them.
n: Where do you see yourself in 10 years?
A: In 10 years, I see myself having a successful job with the support of my loving dogs by my side. I cannot see my future without dogs to be honest.
n: Something most people don't know about you?
A: Most people don't know that one point in my life, I was obsessed with One Direction. I know every single song and once knew everything about each band member. It was absolutely crazy.