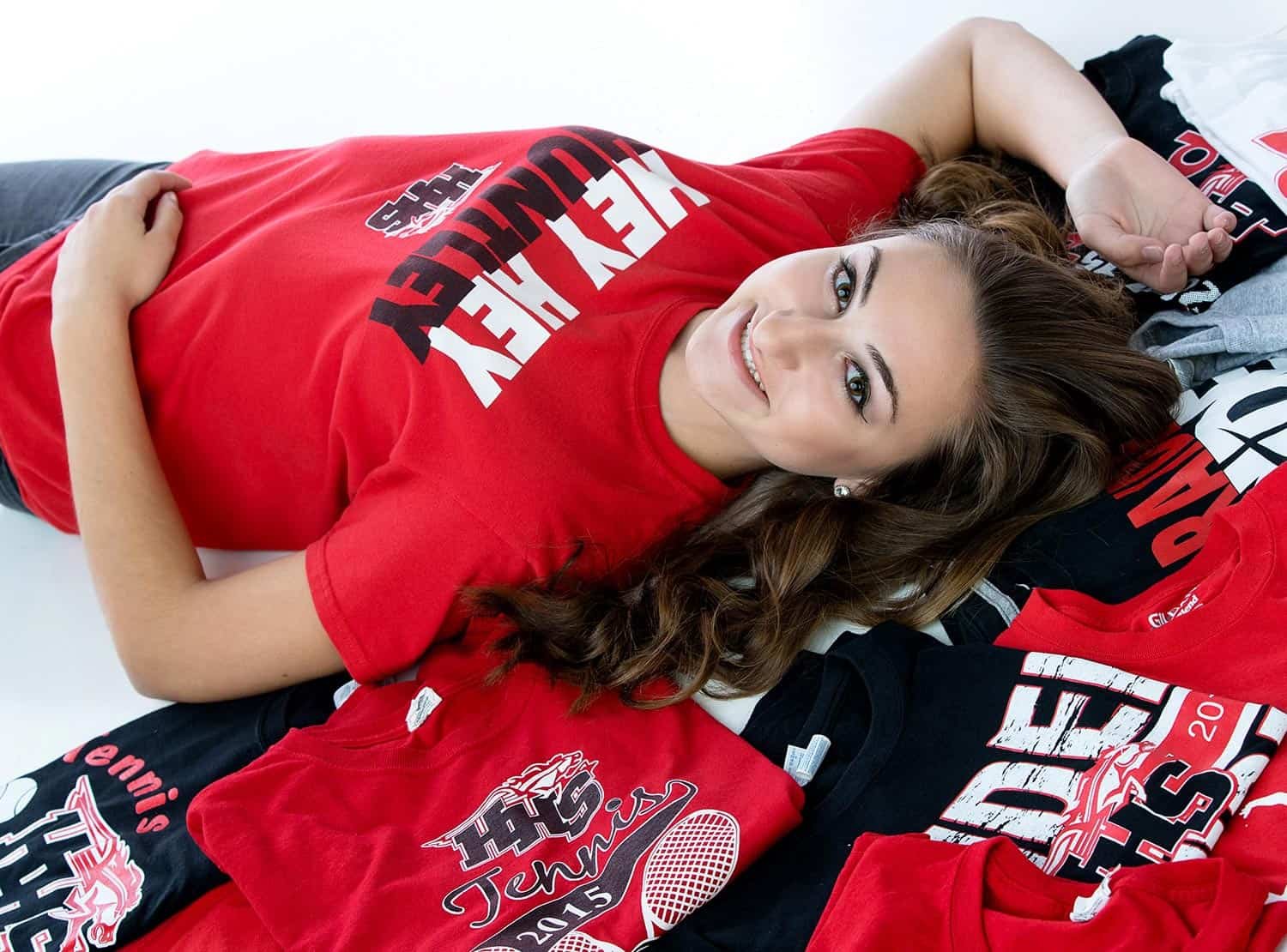 Meet, Allison! She's one of our Class of 2018 Model Reps from Huntley High School where she's about to start her senior year!
Allison brought some great outfit choices to her nfocus studio session as well as a ton of Huntley High School T-shirts! Love that school spirit!! She also made sure her makeup was perfect for the shoot which makes a big difference! All in all it was a fantastic session with tons of great photos!
We asked Allison a few questions about being a senior and her nFocus experience…
nFocus: How would you describe your photo shoot?
Allison: The shoot was really fun and different from anything that I had done before!!
n: How did you feel heading into your shoot?
A: I'm usually the one behind the camera but I wasn't nervous at all.
n: What was the best part of your shoot?
A: My favorite part about the shoot was the pictures taken with the ring light because they ended up turning out really cool with the unique lighting!!
n: Some of your friends may not want to have senior photos taken, or they might want to have friends take their senor photos, what would you say to them about your nFocus experience?
A: It's really fun and overall it's a really cool experience!!!
n: Did your Mom enjoy the shoot?
A: My mom came to the shoot and we were able to bond over picking our outfits and choosing what to do with my hair and makeup!
n: Congratulations! You are officially a senior! What are you most looking forward to during your senior year?
A: I'm most looking forward to making more memories with my friends and homecoming and prom for my senior year!
n: When you're not busy studying, what are your hobbies?
A: My hobbies are playing tennis, dancing, and taking pictures
n: Name three go-to items in your closet.
A: My go-to items are my American Eagle Capri jeans, an ivory Ella shirt, and my Alex and Ani bracelets!
n: What are your favorite three songs on your phone right now?
A: At the moment they are Attention by Charlie Puth, Young by the Chainsmokers, and Humble. by Kendrick Lamar!
n: Tell us something most people don't know about you.
A: Something most people don't know is I travel a lot and some of my favorite places that I have been are London, Hawaii, Canada, California, and Colorado.
Watch for more from Allison this summer!