WHAT CLIENTS ARE SAYING ABOUT nFOCUS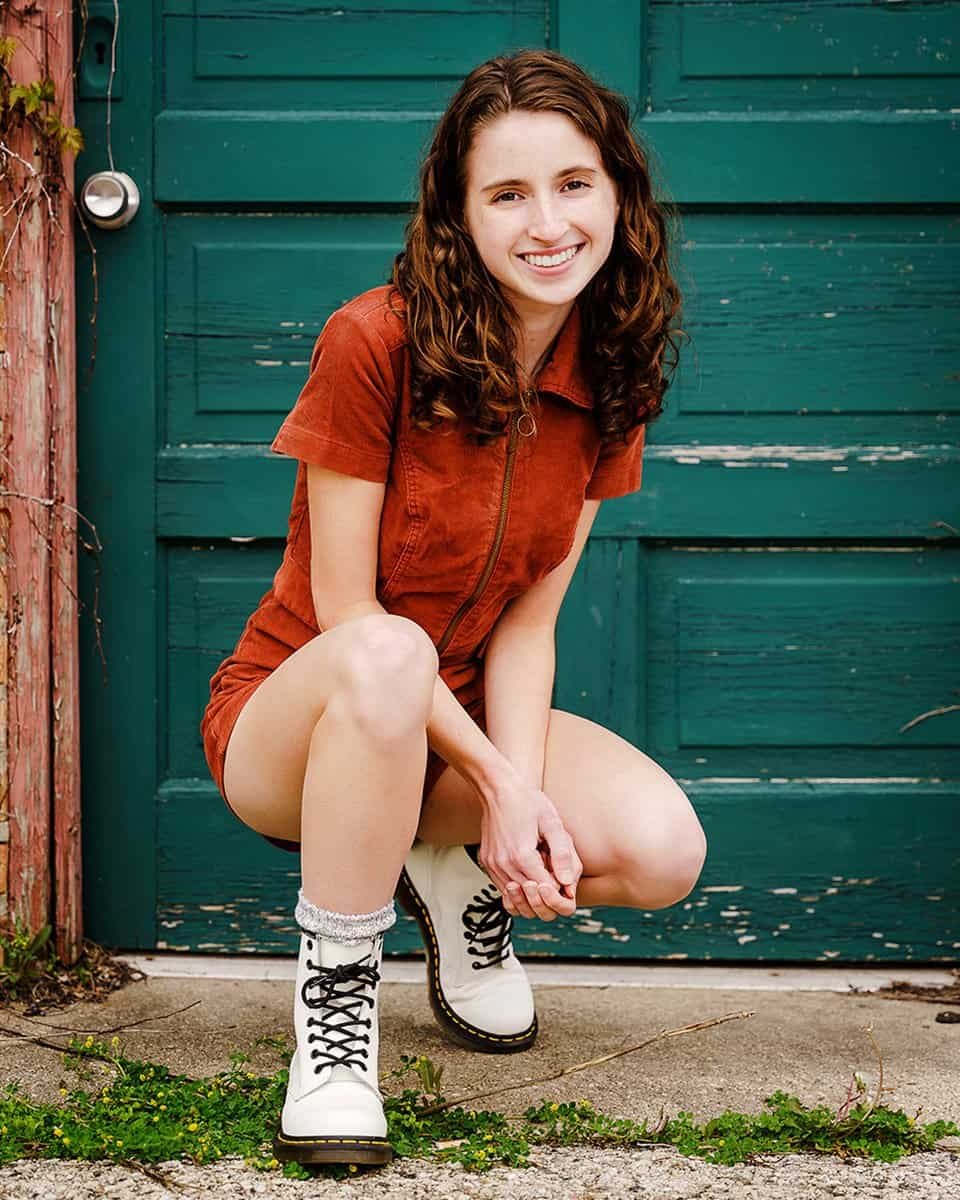 Thank you so much! You really do take beautiful photos. We loved them all! The whole experience has been such a bright spot in what has been a tough senior year. Talia had so much fun!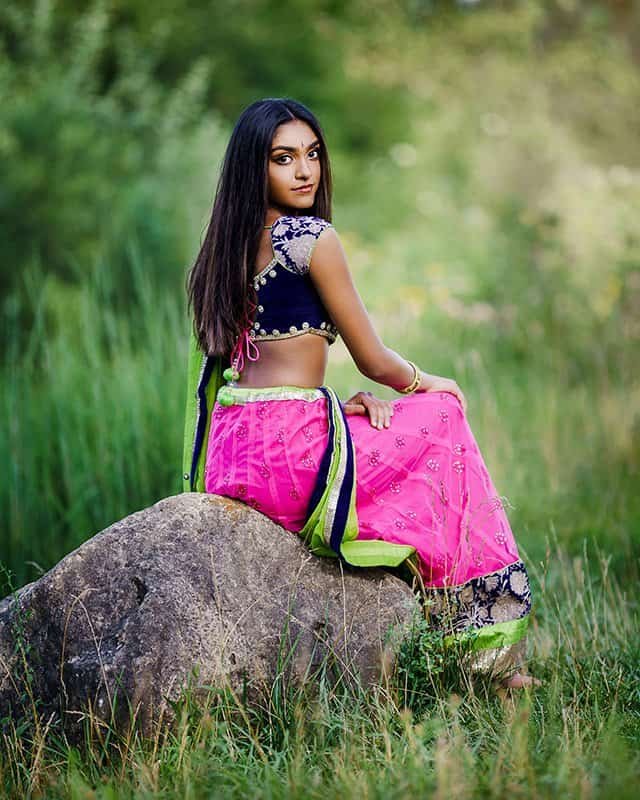 Thank you so much! It was an incredible experience and I'm so happy with all the photos!!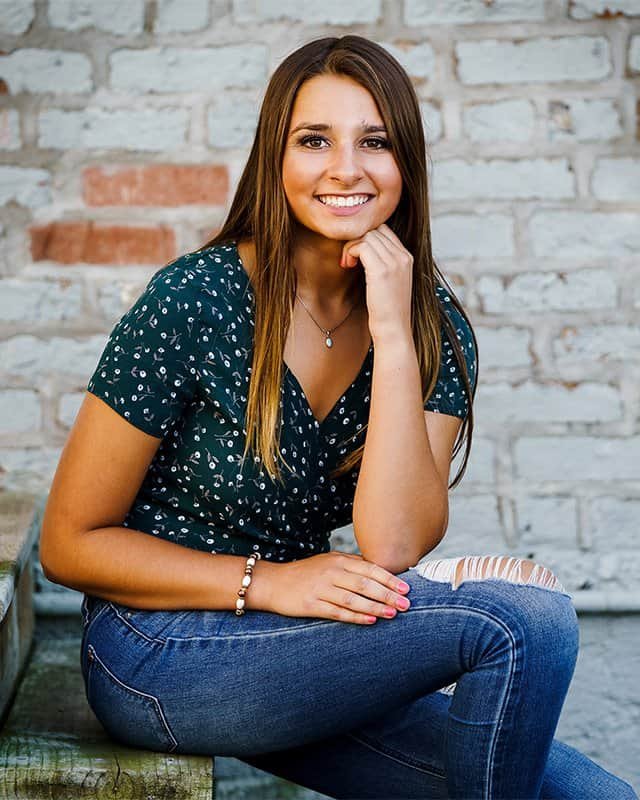 Savannah's senior pictures turned out amazing! I love them so much. ️She will be so excited when she sees them. I can't wait to show her. Thanks again!!!
You captured some beautiful photos of my baby girl! It truly was an enjoyable and fun experience – Something so overwhelming that you made fun and easy!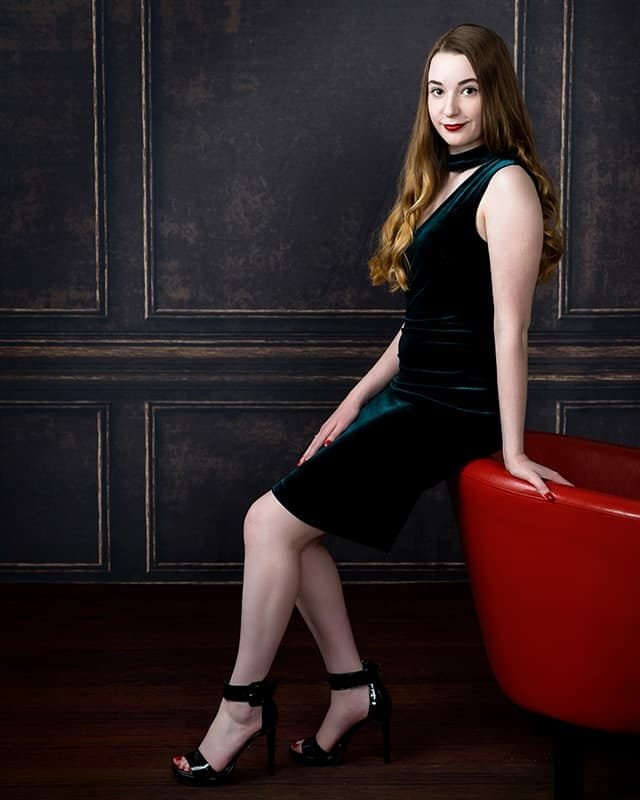 Thank you for the wonderful pictures you took of Tori. She really had fun working with you. I appreciate your patience and professionalism with her. All of your photos are creative, well thought out, and very tasteful.
Incredible talent! You will feel like a movie star ⭐️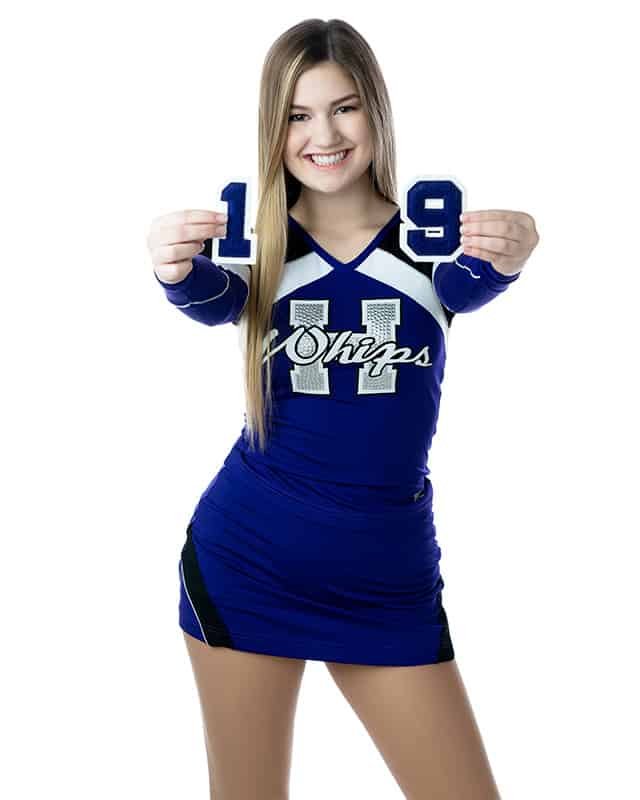 Thank you so much, Nick! You do a fantastic job at making each client feel special! We really appreciate you taking the time with Haley so she was able to have shots in both her cheer uniform and dance costume. It really means a lot to us! Can't wait to see what you captured last night, and so looking forward to working with you again!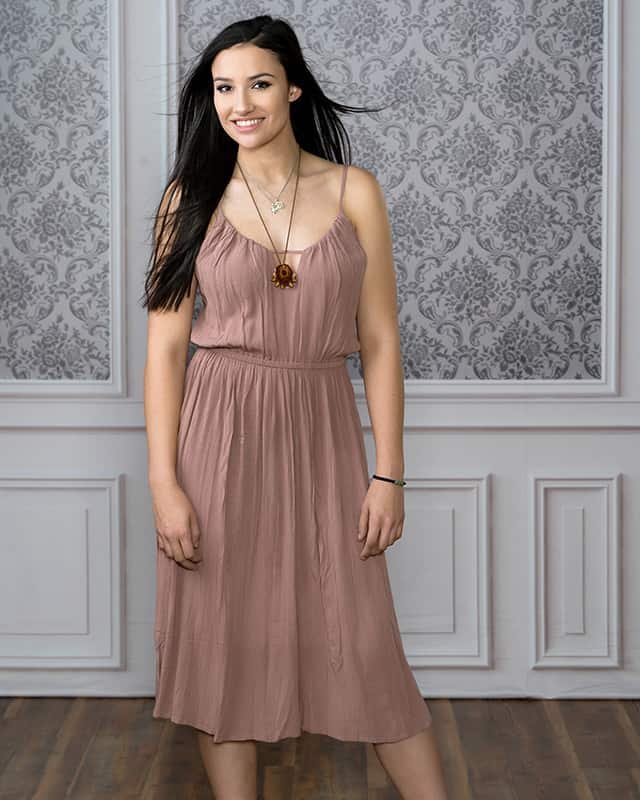 What a great session with you with your lovely assistant! We both really enjoyed the session. Your patience, creative eye and overall interest to work with Carly makes us excited to see the finished product. Trust me I will be on the look out for your emails!!
What an incredible time Bailee had being an nFocus model rep. Her sessions made her feel so good about herself and extremely beautiful! Thank you Nick for making such magical moments she will never forget!!!!
Nick at nFocus is the best in the area!!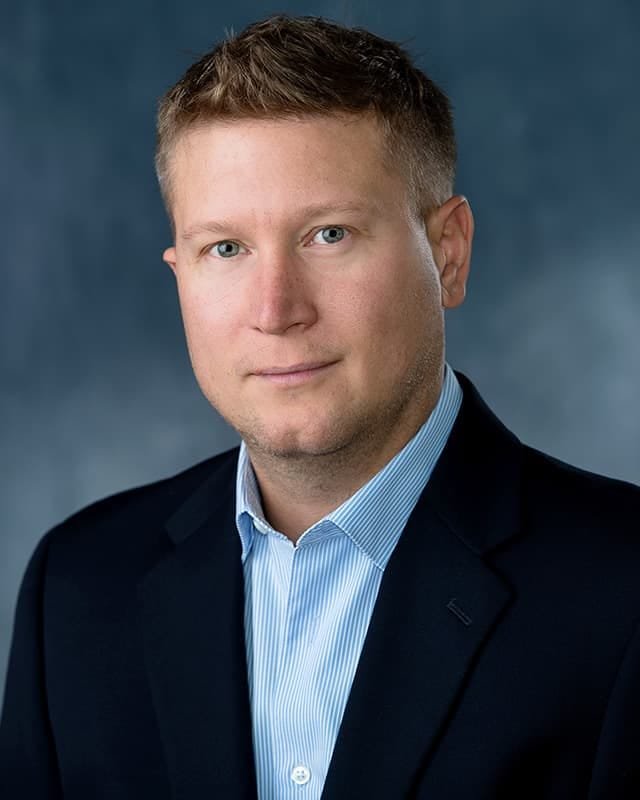 I highly recommend going to see Nick at nFocus Photos for a business profile picture. The process is painless and he's very efficient with his time – not to mention, he was able to provide me a proof the same day and a finished product in less than 24hrs.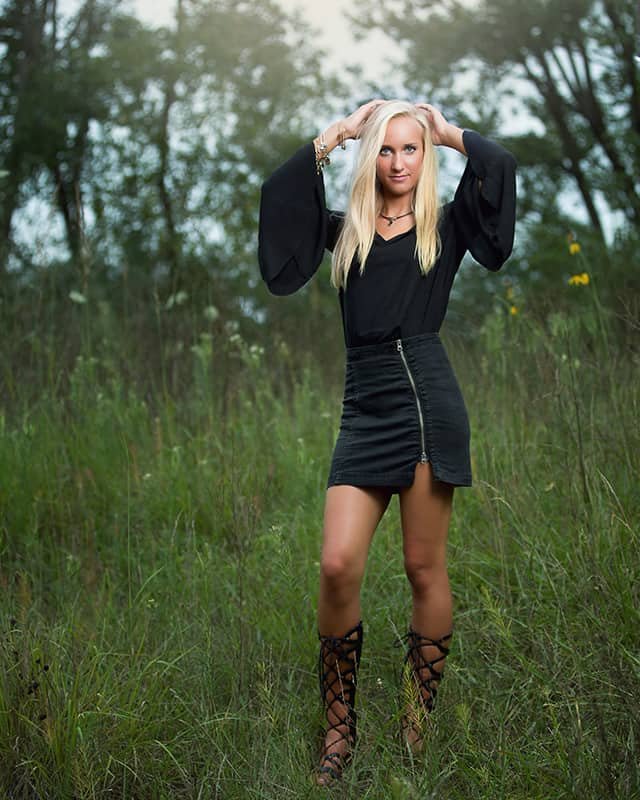 Thank you nFocus Photos, for a great Senior photo shoot with Emily! You exceeded our expectations!! Looking forward to seeing all the photos!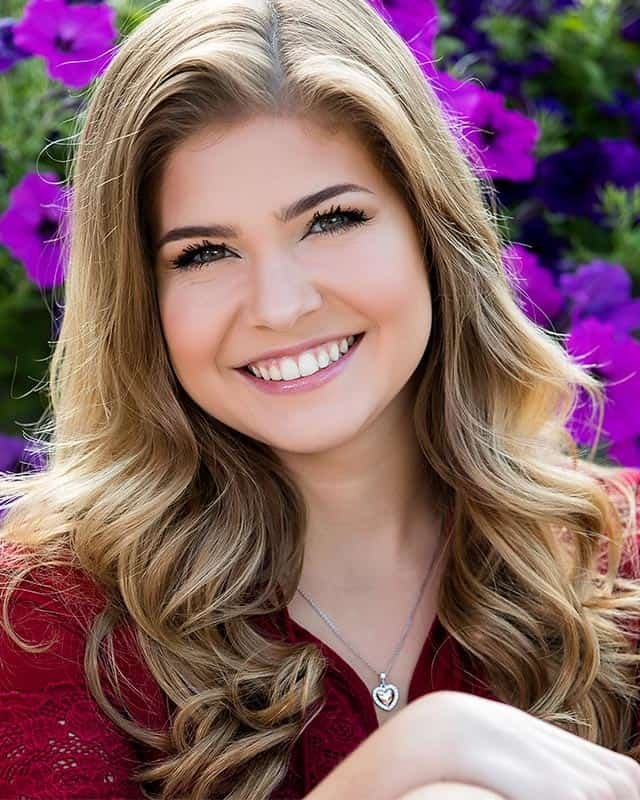 I've never felt so comfortable in front of a camera in my life!
It's so professional! The settings, backgrounds, lighting, poses, and just the whole experience! There's nothing more satisfying and exciting than looking through all of your photos thinking "I can't even choose a favorite!"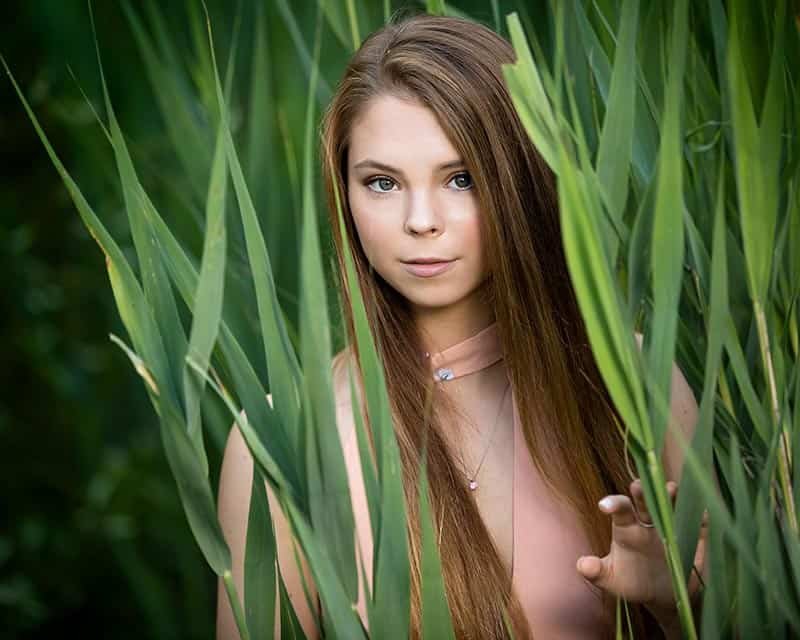 Working with nfocus was a great experience because everything is planned out so nicely and Nick really knows what he's doing!!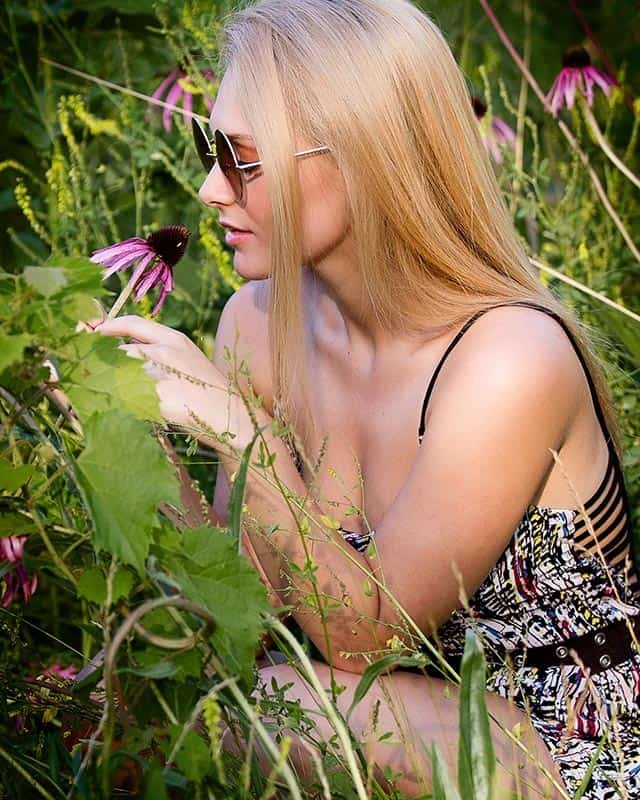 I would recommend nFocus because it's a very personal thing that isn't awkward at all! nFocus is good at knowing the person and what pictures will look best…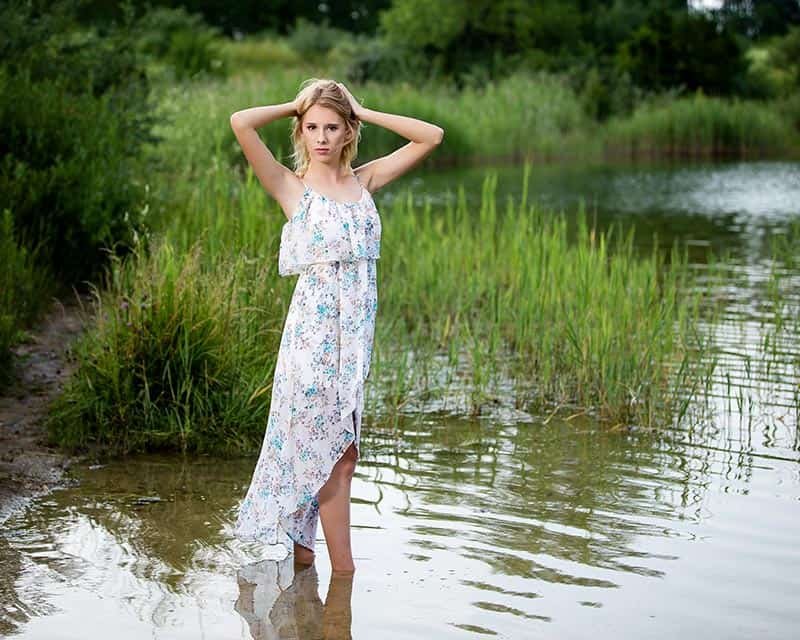 I felt like it was a great bonding experience for my Mom and I because I'll only get senior pictures once and she got to be a part of the whole process with me!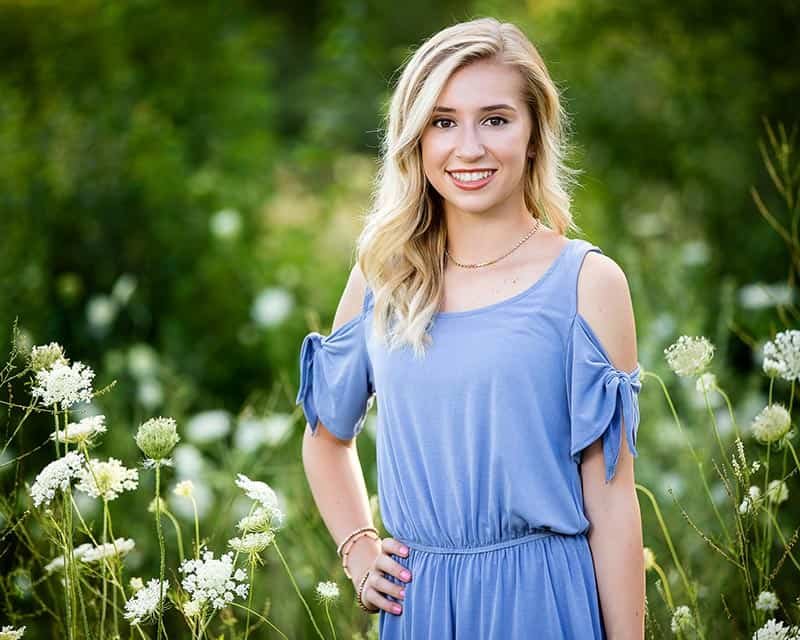 Thank you for the beautiful photos! Alyssa's normally not one to take pictures, but you made her open up and enjoy being photographed!!
Thank You so much Nick! I wanted to say it's been a pleasure having you as the girls' senior photographer. I have friends that do photography on the side and they are awesome at what they do but the kids enjoyed being your Reps! The motivation skills you teach them along the way and the photos we all will treasure for years to come. I also thank you for motivating me as I tend to procrastinate as always something to do! Can't wait to pop the video in or gaze at the pictures on days I miss my kids while away at school or enjoying their new adventures of life on their own.
I had the privilege of shooting with Nick from nFocus Photos earlier this week and I am absolutely in love with the product! We spent about two hours coming up with ideas for the shoot (photos I wanted for my blog) and every single one turned out. His studio has so many props, backgrounds, fans, lights, & more! Definitely a place I'm going to come back to on my next visit home. 10/10!!
Nick did everything possible to make our session the best it could be; he even asked me what my favorite type of music was and played it over the speakers! But if I could do my session over, I would've brought a larger variety of outfits.
I had so much fun taking my senior pictures this year and the pictures turned out absolutely beautiful. I'm so happy with the experience I received from being a model rep! I highly suggest using nFocus for your senior pictures and any other photography needs! Thank you so much for such great photos to help me capture my high school memories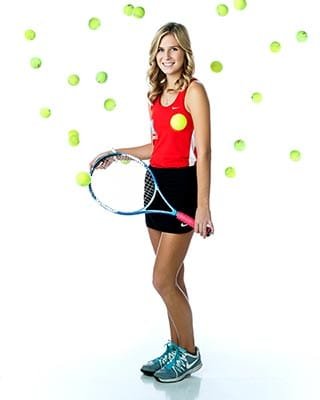 My session was super fun and I liked being able to express myself in picture form!  It made me feel like a model!!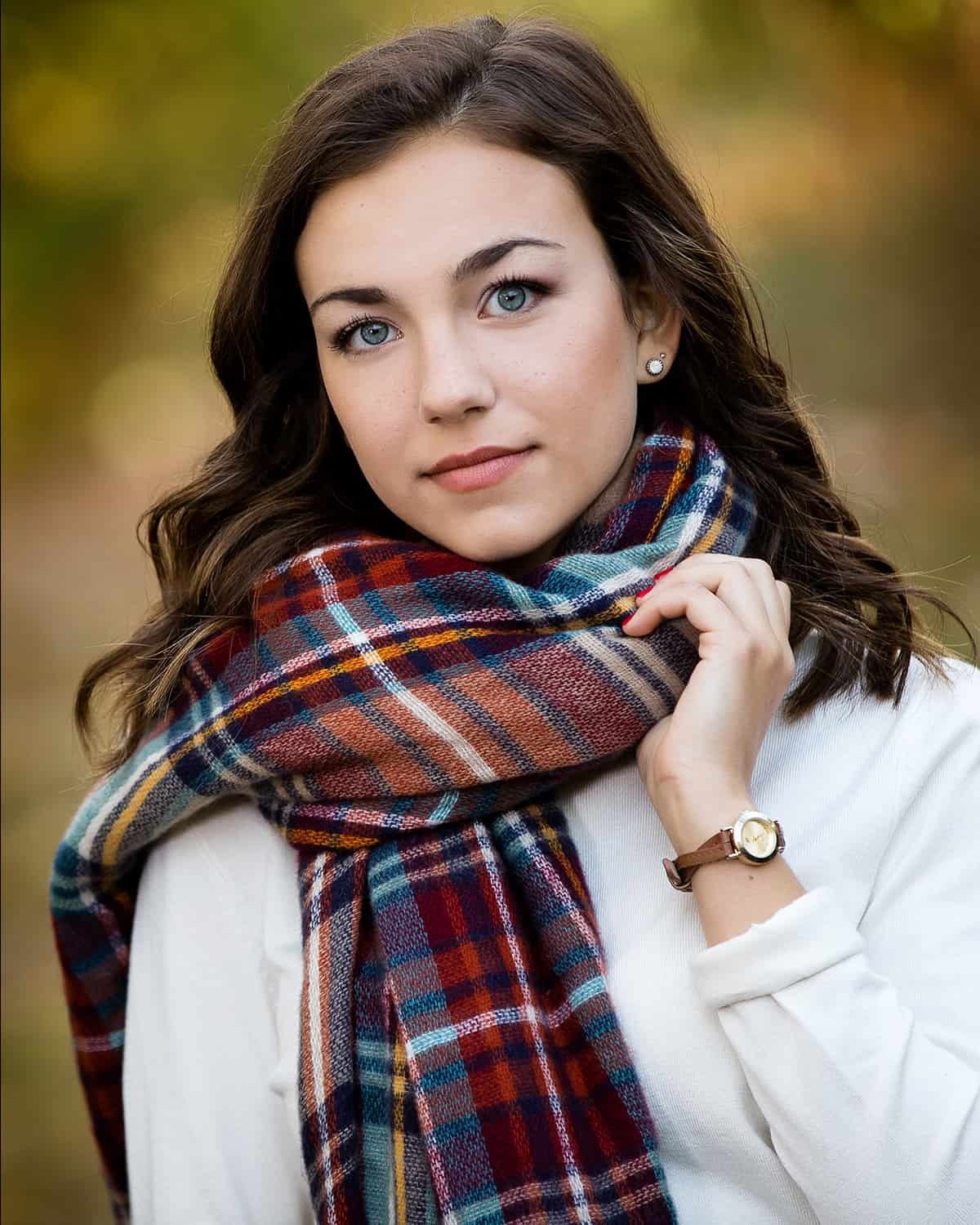 My session was a lot of fun! I felt very comfortable. Nick has the ability to make anyone feel truly confident and beautiful during their session! I loved being taken to parts of town I didn't even know existed! I loved seeing what type of background would be behind me during my outdoor session, whether it was a brick wall or a beautiful area in the forest. I love how professional the photos look and how relaxed and authentic I look. Nick does a great job coming up with candid poses for each individual so they don't look staged or awkward!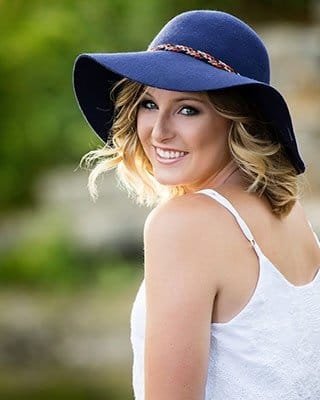 My session made me feel great!! I knew my pictures were going to be amazing just setting foot into the studio. I wasn't very nervous, I just did not know what to expect. After about 5 minutes of taking pictures I was super comfortable and able to take some great pictures! Nick really knows how to make someone feel good about themselves! I felt so confident and pretty taking them!! I think it's so important to get professional senior pictures taken. People usually just put it off and use their school photos, but end up regretting it later. I love the way my pictures look!!
I had some promotional shots done by Nick at nFocus, for my website. He did a really great job at making me feel comfortable and encouraging me to try lots of different poses and angles. Thank you for the professional atmosphere and fun photo shoot! nFocus rocks !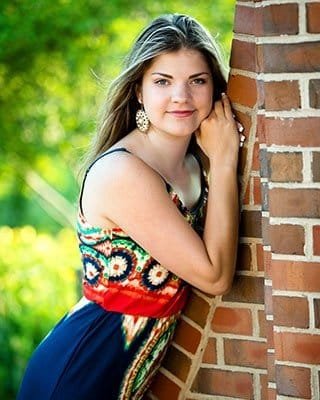 My favorite part of the session was definitely trying new poses and just changing it up! There are so many different aspects of our personalities and what makes us unique and my session really reflected that! I felt so happy after my session! I could not stop smiling!! And I loved the hair and makeup from Taylor so much, I did not want the night to end!!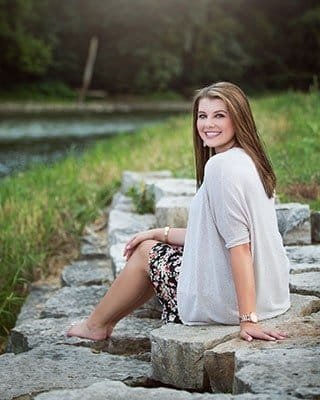 One of the things I love most about Gianna is her smile. Not only is it infectious but it lights up her whole face. Nick did an amazing job capturing her true spirit! I loved watching the two of them in action and I loved seeing his photos of her even more!!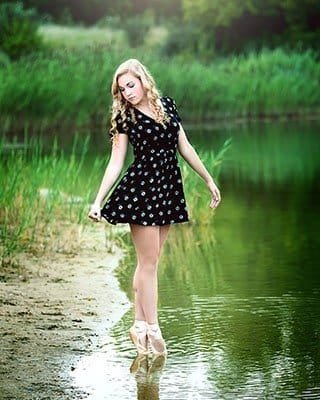 When my daughter came home and asked if she could go to nFocus to have her senior pictures taken, I was hesitant. Our older son had gotten his pictures taken at the school and I had not heard of nFocus. I am so glad we went and met with Nick. He is a top notch, professional photographer. He listened to our input regarding the style of pictures she wanted and even used Elizabeth's favorite music during her studio shoot. He has exceptional equipment and a vast array of backdrops. I'm not sure who enjoyed the photo shoot more, Elizabeth or me. The pictures he took are striking and really bring out her personality and interests. nFocus is AMAZING!!!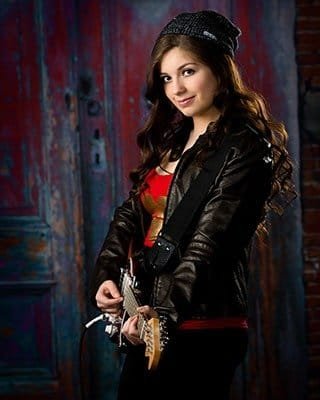 My session was breathtaking! The way Nick captured my emotions was just magical! I have never felt so comfortable and confident in myself! My favorite part of the session was when Nick let me just randomly pose and he snapped a couple pictures! They really captured my personality and who I really am. And I love, love, love the way the photos capture my eyes and my smile!
My favorite part was being able to get my hair and make up done by Taylor, and changing outfits from my prom dress to my basketball uniform! My session was exciting, energetic, and made me feel really happy, especially once I saw the final products!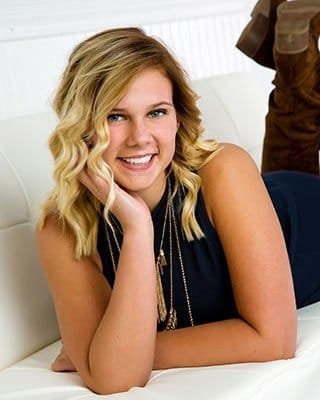 I was a little nervous at the start of my session, but as we progressed it made me feel 110% confident in myself! My favorite part was changing into all of my different outfits and seeing how they turned out on the back of the camera. It was a lot more fun than I expected and I feel like this is something everyone needs to experience before they start a new chapter in their life!!
I love my photos! I love it when I don't look like I'm trying too hard and it just looks natural; when it looks like me…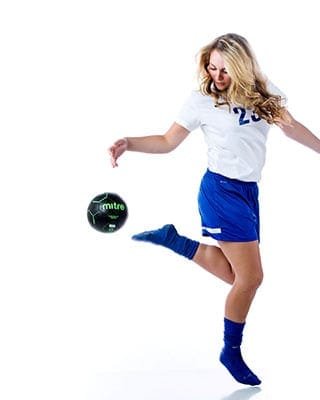 Go to nFocus!! It's fun and Nick takes amazing pictures!! He really cares about your passions and incorporates them into the pictures!!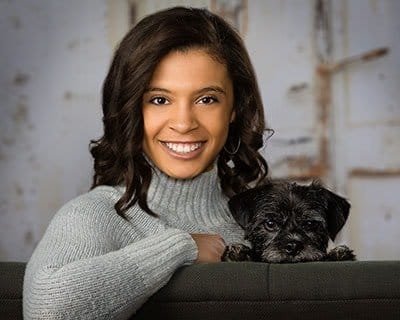 My session was fun because Nick gave me the freedom to take his ideas and add my own. I was able to bring my dog, Charlie, in for some of my pictures! Nick is kind, easy to work with, and lets you see some of the pictures as he's photographing them so you know if you like your pictures!!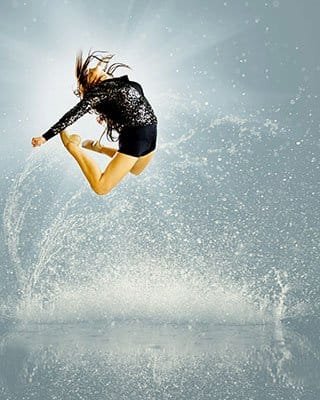 My session was free spirited and enjoyable! As I was getting ready I had butterflies, but once the session got started I started to open up and have more fun! Nick made me feel so comfortable and confident! My session was way more fun than I thought it would be!!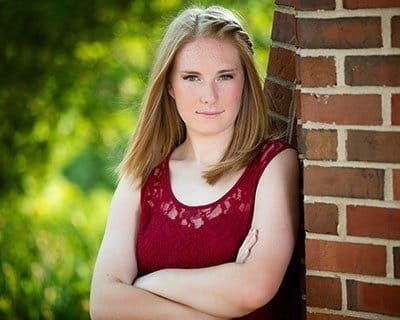 My session was a blast! I loved working with Nick! I like that all of the pictures look natural but fun. And I loved being able to dress in different outfits that showed different sides of my personality!!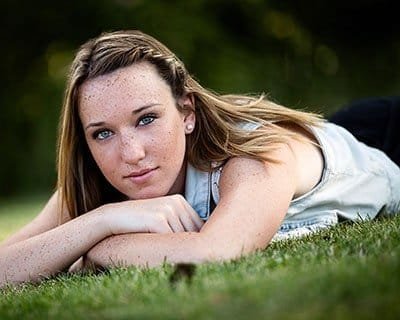 I had a great time from the moment I walked through the door, everything we did was so fun! My session made me feel beautiful! Having pictures that turn out so great really makes you feel good about yourself!! I loved trying new poses I've never done before and having them turning out great! Go to nFocus!!!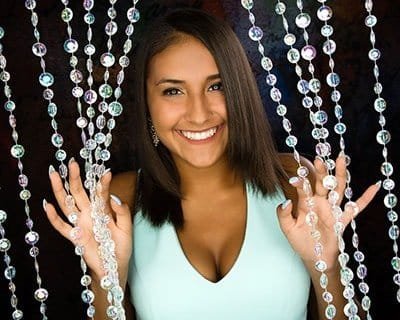 I loved seeing her photographed! It really hit me that she's all grown up and not my little baby anymore!
The pictures are beautiful and it's going to be very hard to choose. Nick got to know Nicole and really showed her personality in the photos!! The photo session was amazing!! He took his time and was extremely creative. At no time during it did we feel rushed to finish. I would recommend him to anyone!!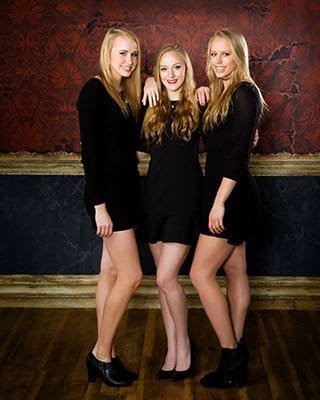 My session was super fun! Nick made me feel comfortable and helped me let loose to take really great photos and have fun! My favorite part was when my sisters joined in for sister pics!!
I was a little nervous going into the session because I did not know what to expect. However as soon as I got there, Nick was so kind and we just got right to talking about what my session was going to be like. I was somewhat nervous because I thought that I may have to think of my own poses or I thought I wouldn't wear the right outfit. However, Nick worked with me according to what made me look the best and was flexible with setting backgrounds and using props that went accordingly with my outfit. As the session progressed, I absolutely felt more comfortable and confident. I loved working with the fan and ring light!! And I love how well the pictures capture my personality!!
The photos made me feel wonderful!! They are beautiful!! It was fun watching Taylor have fun being photographed!!
My session was really fun! Nick had music I liked to listen to on so it made me feel more comfortable.  I loved shooting my basketball pictures because we got to try a bunch of cool shots. I think my friends should all go to nFocus because Nick does such a great job with every photo!!
I love how there's such a variety in all the pictures. It's not just one pose with one facial expression. You get a little bit of everything, standing, sitting, props, backdrops, smiling, no smiling. I would definitely recommend nFocus because the pictures turn out AMAZING!!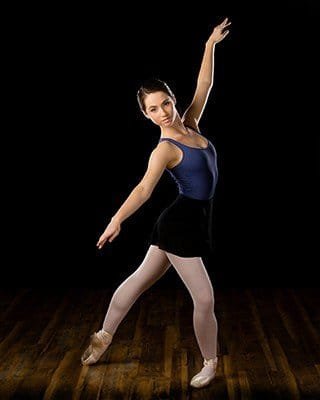 nFocus photos is such a wonderful way to get senior pictures! The atmosphere is so fun and the pictures turn out beautiful!! Nick is such a talented photographer and you are bound to like so many photos you will have a hard time choosing which ones to get! I'm so happy I was a model rep! It was such a cool experience and I'll cherish these photos forever. Thank you, Nick!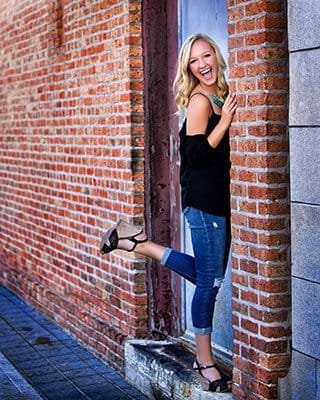 Working with Nick from nFocus was such a joy! The whole process was not only easy, but so much fun!! The quality of the pictures was phenomenal and the prints I ordered were flawless! Overall, I was very impressed with my experience with Nick and I would go back to him for pictures in a heartbeat!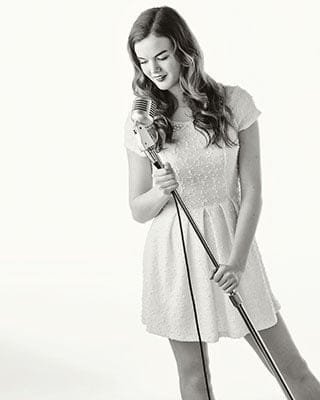 This past year I was a model rep for nfocus and the experience was everything I expected it to be and more!! Nick took some amazing photos of me that I have used on social media and as acting head shots. nFocus really focuses on each client's personality any I think that is amazing!! Everyone at nFocus is so kind and accommodating. When I walked into the studio, they were even playing my favorite music. Thank you, Nick!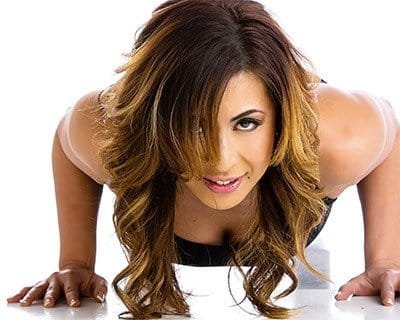 Highly recommend this impressive studio!! Very professional and great to work with! Extremely quick turnover time on editing photos and messaging! Thank you Nick!!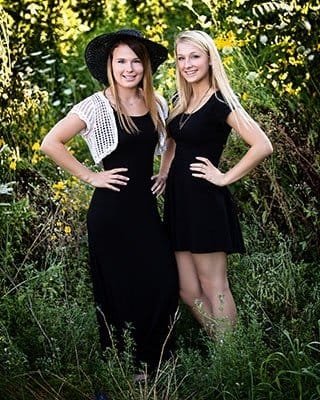 I went into this photo shoot for my daughters not expecting much, but I was very pleasantly surprised!! Nick and his entire team were fantastic!! Treated my girls and I like friends not clients!! Nick took his time explaining things to us, planning out backgrounds and poses, took so many pictures, I was amazed!! You can tell Nick enjoys what he does and takes great pride in his work!!! We were very, very pleased with his work!! Thanks Nick!
Had such a fun and amazing experience! Nick takes absolutely stunning pictures and was so personable and great to work with! Enjoyed every minute of it!
I loved nFocus! My sessions were so much fun and I laughed a ton! Wonderful pictures and a wonderful experience! Thank yo uso much for incredible senior pictures!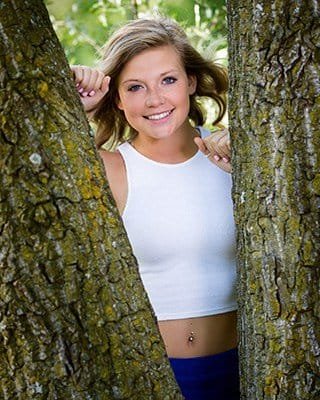 I was so happy with the results of my senior pictures, they were awesome! Not only did I love the pictures, but I had so much fun taking them with Nick! It was a great experience! I highly recommend taking your pictures with nFocus, you're guaranteed to have great results!